Cycling Asda boss joins Wiggle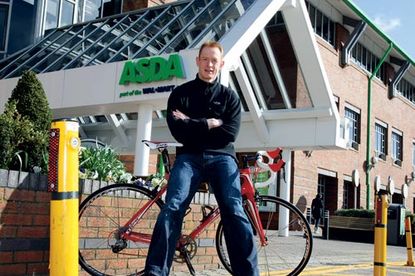 Andy Bond, the current Chairman and former CEO of supermarket giant Asda, who featured in our Big Interview on here at the end of July, has been appointed a non-executive director of the online bike retailer Wiggle.
Bond is a keen cyclist and up until his April job change at Asda was commuting by bike daily from his home in Harrogate to head office in Leeds. He has also just completed his second Lands End - John O'Groats ride, raising nearly £4 million for the Asda charity Tickled Pink.
Humphrey Cobbold, Wiggle's CEO, said, "Attracting Andy onto the board is a major coup for Wiggle. His international experience from Asda/Walmart and his personal understanding of the cycling and tri-sport enthusiast will help us to develop our business both here in the UK and overseas. We have an exciting growth agenda and we can only be better placed to deliver this with people of Andy's calibre and experience on board."
David Cox, Chairman, added, "I am delighted to welcome Andy to Wiggle. He will be an excellent addition to our board. I know that Andy's time is in great demand so for him to join Wiggle is testimony to what we have built and the outstanding potential of the business."
Starting September 1st, Bond appears to be joining the Portsmouth-based e-tailer on the crest of a wave. Last week Cycling Weekly magazine ran the story that Wiggle was still the nation's top cycling-related website for the January to June 2010 period, according to Hitwise UK who publish the web charts. July alone has seen 3.4 million visitors, a 62% rise over the same period last year.
Thank you for reading 20 articles this month* Join now for unlimited access
Enjoy your first month for just £1 / $1 / €1
*Read 5 free articles per month without a subscription
Join now for unlimited access
Try first month for just £1 / $1 / €1