Cycling Australia announces new board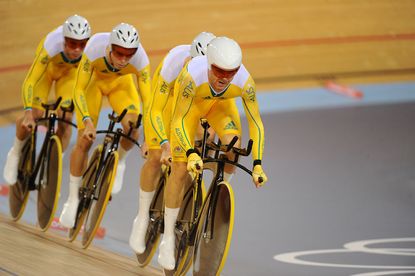 Cycling Australia has announced a new board that will see Malcolm Speed takeover as president in what is part of on-going structural reforms.
The national governing body, in association with the Australian Sports Commission (ASC), has issued a press release stating the board was ratified at a special general meeting overnight. Outgoing president and Orica-GreenEdge owner Gerry Ryan features on it now as an appointed director.
"Under the leadership of one the nation's top sports administrators in Malcolm Speed, cycling can expect to grow even further in Australia," Ryan said.
The new board, which will ratify Speed's presidential appointment later this week, was decided by an independent nominations committee including chairman Peter Bartel, Don Argus, Rod Kemp and Kate Palmer.
The structural changes coincided with an announcement that Cycling Australia has received a $2 million (£1, 113, 340) loan to aid its ailing financial position and protect its high performance programme. Current financial difficulties have stemmed from a previous failed commercial partnership.
ASC chair John Wylie said the ASC would provide $1.5 million (£835,499) of that loan while Cycling Australia member states and Mountain Bike Australia will contribute the rest.
"The ASC undertook an independent and rigorous financial analysis of CA including assessment of the various options available," Wylie said.
"After much consideration, the ASC determined that the most effective way of protecting the sport's strongest assets – its high performance athletes and mass public appeal – was to grant the existing organisation a loan on the condition it continues its reform agenda."
Thank you for reading 20 articles this month* Join now for unlimited access
Enjoy your first month for just £1 / $1 / €1
*Read 5 free articles per month without a subscription
Join now for unlimited access
Try first month for just £1 / $1 / €1