Cycling commentator David Duffield dies, aged 84
Cycling figures and fans pay tribute to David Duffield, who died on Sunday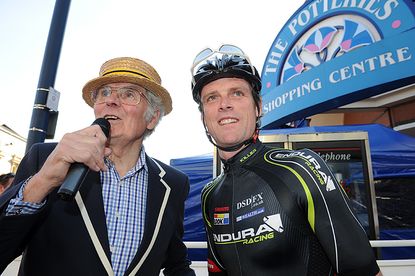 (Image credit: Andy Jones)
Former Eurosport cycling commentator David Duffield has reportedly died, aged 84, on Sunday after a fall.
Current Eurosport commentator Carlton Kirby announced that Duffield had died via Twitter on Sunday afternoon, saying: "Just heard my dear friend David Duffield has died. He passed away this morning following injuries sustained in a heavy fall. Saddest of news."
Duffield was best known for his commentary of major cycle races on Eurosport for many years, but he also had a life-long involvement with the world of cycling, having worked in the cycle industry for much of his life and been a keen racer.
He also regularly commentated live at cycling events, including the Tour Series and Tour of Britain.
After Kirby's announcement, many tributes to Duffield appeared on social media.
Thank you for reading 5 articles this month* Join now for unlimited access
Enjoy your first month for just £1 / $1 / €1
*Read 5 free articles per month without a subscription
Join now for unlimited access
Try first month for just £1 / $1 / €1