Fellow cyclists raise thousands to buy new bike for rider injured in hit-and-run incident
Tyler Noe given a new Cervélo P2 for his upcoming triathlon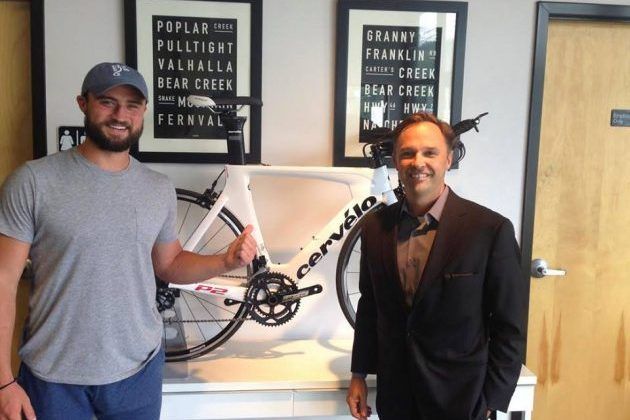 (Image credit: Facebook/Red Kite Bicycle Studio)
A cyclist who had his bike destroyed in a hit-and-run incident at the start of the July has benefited from the generosity of local riders who have chipped in to help buy him a replacement.
Tyler Noe was hit by an SUV while riding in Tennessee on July 8, and while he was able to escape with cuts and bruises, his bike was written off.
Although still recovering from his injuries, Noe was intent on competing in the Riverbluff Triathlon on Sunday, August 6, something that will now be possible thanks to the generosity of the local cycling community.
>>> Donations floos in for paralysed motorcyclist who chose to steer into ditch rather than hitting group of cyclists
As reported by WKRN, a fundraising effort organised by Red Kite Bicycle Studio has raised enough money to buy Noe and brand new Cervélo P2, with an RRP of nearly $2,800 (£2,130).
Meanwhile police have been able to track down the driver of the SUV which hit Noe, with Marshall Grant Neely III being charged with assault with a deadly weapon, providing a false statement to a federal agent, and destruction of evidence, for which he could face 37 years in prison.