Daily Mail accuses Evans Cycles of 'publicity stunt' for ads blacklist
The newspaper branded the decision to block ads on the Daily Mail, Sun and Daily Express a 'publicity stunt'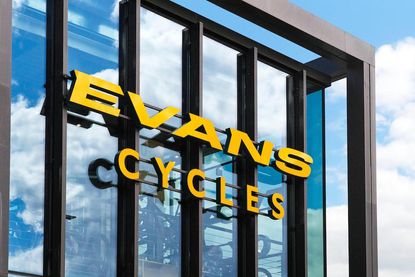 (Image credit: Alamy Stock Photo)
Evans Cycles has been accused of pulling a 'publicity stunt' for blacklisting the Daily Mail, Sun and Daily Express from their ads lists.
The retailer was asked to consider its ad placements via Twitter, and pointed in the direction of the 'Stop Funding Hate' campaign which was set up to 'take on the divisive hate campaigns of the Sun, Daily Mail and Daily Express'.
The ad in question was placed via an automatic ad serving system, and happened to sit on an article published in 2002, on the Mail on Sunday.
The initial request was sent on Friday September 15, and Evans Cycles responded on Monday September 18, later outlining in an official statement: "We've now blacklisted any advertising placements on Daily Mail, the Sun and Daily Express. Needless to say, the content highlighted to us on these outlets go against our core values as a business."
The retailer did not put out any public facing tweets around the decision - instead using replies to those requesting a blacklist. It did not release a press statement until pushed to explain the decision.
However, a Daily Mail spokesperson has responded, calling the decision a "so-called blacklisting" and "a blatant publicity stunt".
The spokesperson, speaking to the Press Gazette, commented: "The fact is Evans Cycles do not advertise in the Daily Mail, nor are they direct advertisers with Mail Online; one of their ads appeared there only because individuals connected with a tiny politically motivated pressure group used the site and saw third-party programmatic advertising generated by their own browsing habits.
"Not only that, the article which prompted their 'ban' was not even published by the Daily Mail, but by the Mail on Sunday – an autonomous operation with its own editor and journalistic staff – more than 15 years ago.
"It is very disturbing that an otherwise reputable business should seek cheap publicity by cravenly surrendering to a group of individuals seeking to suppress legitimate debate and impose their views on others by trolling them on social media. Is this what Evans Cycles mean by 'core values'?
"What message are they sending to the millions of Daily Mail (and Sun and Express) readers who may be their customers? Are they now not welcome in Evans Cycles shops?"
The Press Gazette also reported that Sun insiders revealed that they had a "commercial agreement" by which employees from their publisher News UK bought bikes from a local Evans Cycles store, via the cycle to work scheme.
Evans Cycles customers have responded with both positive and negative reactions to the decision - some claiming they'll be visiting the stores more as a result and others accusing them of dabbling in politics outside of their remit.
Cycling Weekly has contacted Evans Cycles, which says that it will be making no further comment on the situation.
Thank you for reading 20 articles this month* Join now for unlimited access
Enjoy your first month for just £1 / $1 / €1
*Read 5 free articles per month without a subscription
Join now for unlimited access
Try first month for just £1 / $1 / €1