Death of Frank Turner, Polytechnic star of the 1930s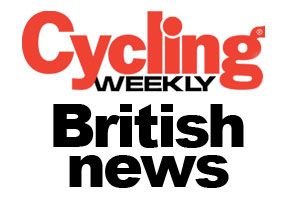 Frank Turner who died on December 27, aged 100, was one of the few remaining Polytechnic CC stars who pioneered massed start circuit road racing at Brooklands Motor Racing track in Surrey in the 1930s.
Turner was born on March 13 in 1909 to parents who owned a high-class bookshop in Battersea Rise, Wandsworth in London. When he left school at the age of 14 he found work as a metal lathe turner.
He then worked for Russ cycle shop in Brixton, which was handy for the famous Herne Hill Track, where he would make his name as a trackie.
In 1929 he won a Polytechnic CC-Bill Bailey bronze medal for a novice sprint one-lap time trial at Herne Hill.
In the Meeting of Champions he won a silver medal for the most promising rider. Turner was selected for the first World Championship Trial at Brooklands in 1933, sponsored by this journal and Cow and Gate chocolate milk beverages, recalls John Scott, cycling archivist.
"The race was 100 km, over 17 laps, and climbed Test Hill five times. Frank won three of the primes, followed by Percy Stallard, E. Hussey and Bill Burl."
Turner, who remained fit and in good spirits, broke his hip in a fall outside his house last October. He was recovering well from a hip replacement operation until he succumbed to infection. He died peacefully in hospital.
His funeral is at 12-noon, January 15, at Bushbury Crematorium, Underhill Lane, Wolverhampton. WV10 7JG.
Thank you for reading 20 articles this month* Join now for unlimited access
Enjoy your first month for just £1 / $1 / €1
*Read 5 free articles per month without a subscription
Join now for unlimited access
Try first month for just £1 / $1 / €1