Englishmen complete Tour de France
Two amateur riders completed the Tour de France route ahead of this years race to raise money for charity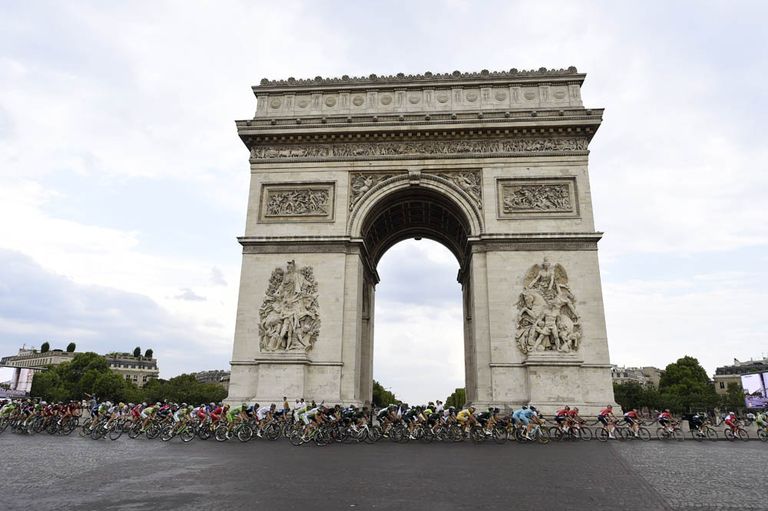 (Image credit: Watson)
Vincenzo Nibali may have been the fastest to complete the Tour de France route this year – but he wasn't the first to do so.
That honour is bestowed on two Englishman, one from Witney and one from Yeovil who rode the 3,664-mile course a day ahead of the peloton.
Martin Bate, an accountant in the Oxford area, and his dairy farmer brother-in-law Peter Lemmey, have long since dreamed about completing the Tour route and decided to this year given that the race started on British soil.
They took in the Yorkshire Dales, the Alps, the Vosges and the Pyrenees – but their biggest triumphs were conquering the famed cobbles of Paris-Roubaix on stage five and for Mr Lemmey cycling eight times around Champs-Elysées.
They finished in just over 216 hours (Nibali rode it in 89 hours, 59 minutes) and have so far raised more than £700 for the Royal Society for the Protection of Birds. You can donate by clicking here (justgiving.com/ Peter-Lemmey).
Mr Bate told how they "rode 99 per cent of the course. The only reason we didn't do the whole thing was because of extreme weather on a few days which meant our lives were in danger.
"We wanted to know if it was possible for a couple of amateurs to ride around the whole route in the same time as the professionals did."