Etape Caledonia gets dedicated police officer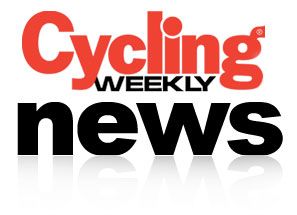 The 2010 Etape Caledonia cyclo-sportive in Scotland on May 16 has been assigned a dedicated police officer in an attempt to prevent the sabotage that nearly wrecked last year's event.
Tayside Police confirmed on Monday that Sergeant Dave Patton will address concerns of local residents via a series of surgeries held in the locality, and improve security of the event.
"We want everyone to enjoy themselves - local residents, those taking part, and spectators," Patton said via a Tayside Police statement.
"From a policing perspective our priority is the safety and security of everyone involved. Anyone intent on disrupting the race can be assured that any criminal activity will not be tolerated and those involved will be dealt with accordingly. There will be a visible police presence at the event, along with a number of marshals and volunteers provided by the event organisers."
The event was brought to a standstill last year for an hour and a half after a saboteur spread carpet tacks long a five-mile stretch of the route and hundreds of riders suffered from punctures. Many ran out of spare tubes and had to abandon the event.
A local man - Alexander Grosset, 62 - was charged with causing the sabotage but the charges were later dropped. It is thought that some local residents objected to the road closures associated with the event.
"I would encourage any local residents who have any issues they would
like to discuss in the run off to the event to get in touch with me
directly at Pitlochry Police Station," Patton said.
This year's event sold out in record time, with 4,500 cyclists due to take to an 81-mile route on closed roads in Highland Perthshire on May 16. Proceeds from the £56-a-head event go to Macmillan Cancer Support.
Residents with any concerns relating to the event can air their views with Sergeant Patton during the following surgeries:
Friday 16 April, Aberfeldy Police Office. Between 5pm and 8pm
Monday 19 April, Pitlochry Police Office. Between 6pm and 9pm
Sunday 25 April 2010, Kinloch Rannoch Police Office. Between 10am and 1pm
Related links
2010 Etape Caledonia sells out
Etape Caledonia saboteur case dropped
62-year-old charged with Caledonia sabotage
Etape Caledonia stopped due to sabotage
Thank you for reading 20 articles this month* Join now for unlimited access
Enjoy your first month for just £1 / $1 / €1
*Read 5 free articles per month without a subscription
Join now for unlimited access
Try first month for just £1 / $1 / €1