EVANS CREATES NATIONWIDE RIDE SERIES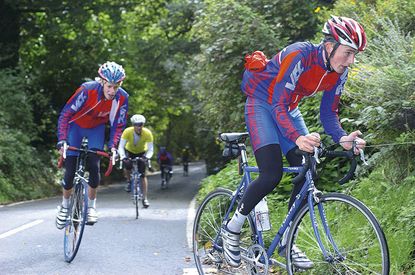 UK retail chain Evans Cycles has announced that it is creating a nationwide series of organised mountain biking and road rides throughout the UK starting Spring 2008.
The rides (not races) will appeal to all cyclists, from first timers to seasoned two wheeled veterans.
?The whole reason for developing our own ride series is to get more people out using their bikes,? said Ben Hart, Evans Cycles Marketing Manager.
?There are a lot of people out there that have a bike, but don?t know where to start when it comes to riding and making the most of their weekends. Even experienced cyclists often stick to their usual routes and don?t venture into new areas.?
A range of routes will be available from short routes with minimal climbing for families and beginners to more epic distances involving challenging terrain for the experienced cyclists.
?The idea is no matter what level of cyclist you are you can turn up, ride a route that is suitable for you and have a great day in the saddle with other riders.?
?We?ve supported a range of events in various parts of the country for a number of years. Developing our own series of over fifty rides means we are able to bring some great riding to our customers and other cyclists throughout the UK.?
The rides will also provide an opportunity to try out new bikes from leading manufacturers on dedicated demo bike loops.
For more information go to www.evanscycles.com/ride
Thank you for reading 20 articles this month* Join now for unlimited access
Enjoy your first month for just £1 / $1 / €1
*Read 5 free articles per month without a subscription
Join now for unlimited access
Try first month for just £1 / $1 / €1