Female cyclist killed in London after collision with a lorry
A female cyclist, believed to be in her 30s, was killed after an incident with a truck near London Victoria station around 8 o'clock this morning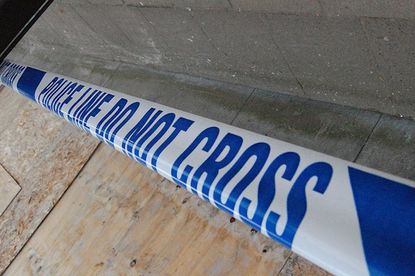 A cyclist has died in this morning's rush hour traffic near London's Victoria station after being in a collision with a lorry.
The collision occurred as the tipper truck turned left onto Victoria Street just before 8am. The female, believed to be in her 30s, was pronounced dead at the scene.
Maintenance engineer Des Dacosta, who was near the scene shortly after the accident, told the London Evening Standard: "I could see the bike all mangled under the wheels.
"I didn't want to look at the cyclist because I could tell it was a really serious accident.
"I work around here a lot and it's a very busy junction, all day and all night, it is relentless. It's just tragic, another cyclist killed in London."
Another witness told the Standard: "[The truck driver] had his head in his hands and he just sat down on the floor. He looked very emotional."
A Scotland Yard spokeswoman confirmed the police were called at 7.59am and that officers in Westminster are currently investigating the incident.
Thank you for reading 20 articles this month* Join now for unlimited access
Enjoy your first month for just £1 / $1 / €1
*Read 5 free articles per month without a subscription
Join now for unlimited access
Try first month for just £1 / $1 / €1