Fernando Alonso's cycling team still on track for 2015
Fernando Alonso dispels rumours that his cycle team project has been shelved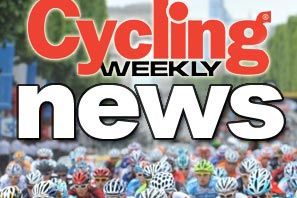 Paolo Bettini and Fernando Alonso are still working towards creating a professional cycling team for 2015 despite rumours that they shelved the project.
"We never stopped the project," said the two-time Formula One champion in a statement. "But we are trying to create it with professionalism. There are rules to respect, and we will respect them. I can see attention and anticipation around us."
Alonso showed interest in creating a team in past years. This winter, he already considered taking over the Euskaltel team, but pulled on the brakes to create a new project instead.
Bettini joined the Spaniard's side. The Tuscan quit his job as team Italy's head coach and began to work with Alonso and his manager, Luis García Abad.
The two-time world champion cyclist said in March that they would announce a sponsor during the classics season. The opportunity came and went.
With very little news or rumours of contract deals with riders, insiders are beginning to question the plausibly of the FACT (Fernando Alonso Cycling Team). Peter Sagan, instead of being linked with Alonso, is now said to be joining Tinkoff-Saxo or staying put with Cannondale for 2015.
Alonso's manager Abad, however, is working behind the scenes. On Monday, he met with officials of Cycling's governing body, the UCI, in Aigle, Switzerland. They reportedly asked him to take over a current team, perhaps Garmin or Cannondale, but also said that Alonso would find space to manoeuvre his way into cycling for 2015. Now it seems that they could announce their sponsor, likely coming from the UAE, on the Tour de France's first rest day, July 15.
Bettini saw off the Giro d'Italia in Belfast and returned yesterday to Savona for a group ride with sponsors. Today, though, he heads to Monaco where Alonso is training ahead of Sunday's GP. He, Abad and Alonso will have time to sit down there and to discuss the direction of their project that, for now, is still alive and racing towards 2015.
Cycling team of Formula 1 star Fernando Alonso could announce sponsor in next week, says manager Paolo Bettini
Thank you for reading 5 articles this month* Join now for unlimited access
Enjoy your first month for just £1 / $1 / €1
*Read 5 free articles per month without a subscription
Join now for unlimited access
Try first month for just £1 / $1 / €1