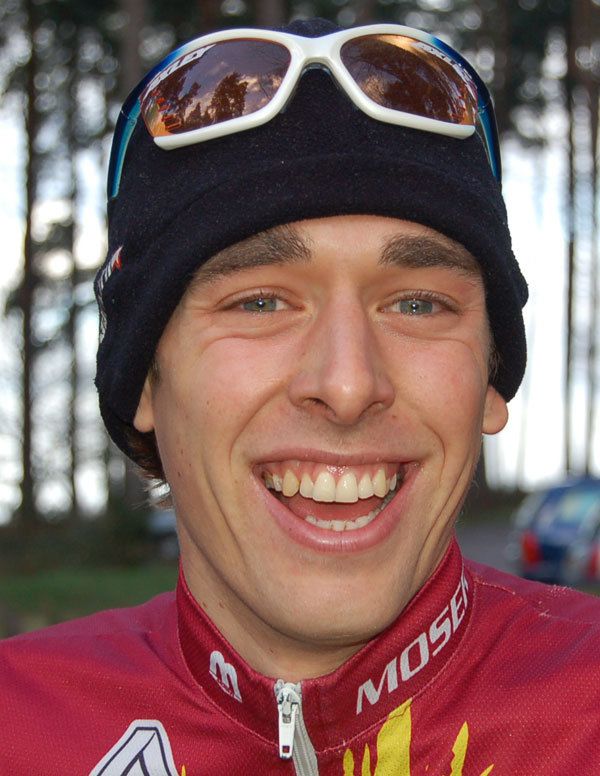 Britain?s Dan Fleeman has been picked by the DFL team to ride the Het Volk Classic on Saturday. The news came after the whole squad had done a 150km familiarisation ride on the route.
?Nico Mattan told me personally that I was in straight after the ride, so I?m thrilled with that. Thrilled to have made and impression and be in such a big race,? Fleeman told us when he heard the news.
?I?ve also been told that if I do a good job I?ll be in the team for the Three Days of West Flanders,? he added.
When Fleeman did a Ride story with Cycling Weekly around Cannock Chase during the winter, he?d spoken of his hopes to make the team for these big Belgian races. Now he asks; ?What was the name of that big Quick Step beast you said whose wheel you said I had to grab then??
We wish him luck for the weekend.
DFL Squad: Het Volk 2007
Nico Mattan (Bel)
Jens Mouris (Bel)
Robbie Meul (Bel)
Matti Heliminen (Fin)
Cam Jennings (Aus)
Dave Harrigan (Aus)
Bernie Sulzenberger (Aus)
Dan Fleeman (Gbr)