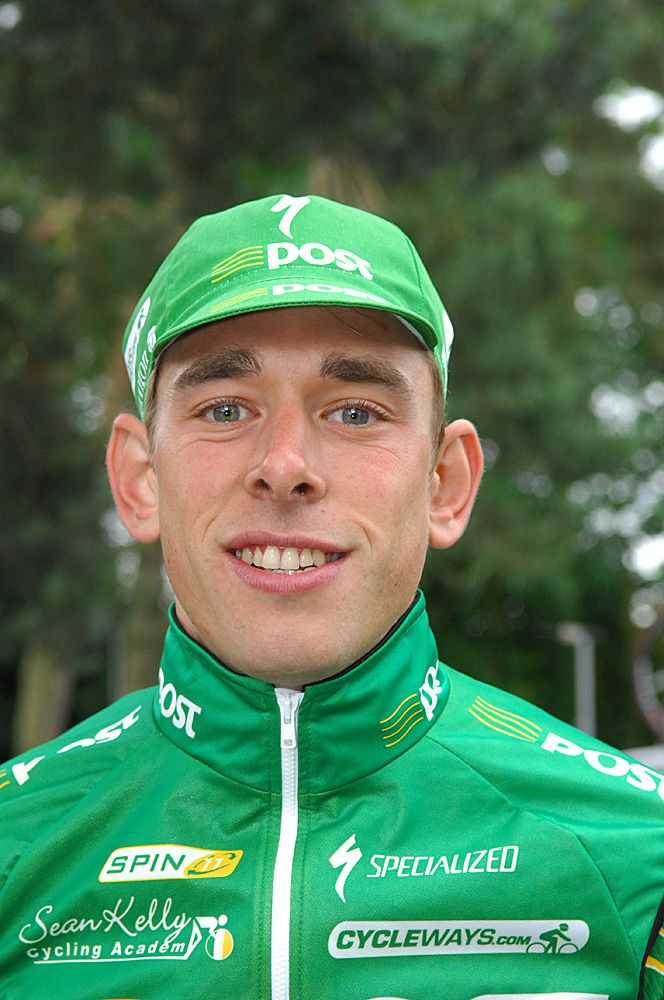 Britain's Dan Fleeman was hoping to ride at least one Grand Tour when he signed for the new Cervélo Test Team, but had no idea he would be riding the Giro d'Italia with Tour-winner Carlos Sastre.
Fleeman will start his season the Tour of Langkawi in Malaysia and is in the provisional team to ride the Giro d?Italia with Sastre.
The 26-year-old?s programme starts with the Malaysian stage race in February, then continues with two one-day races in Switzerland before he tackles Paris-Nice.
?After that I?ve got a 20-day rest, so the idea is to hit a bit of form for Paris-Nice, then back off a little,? he said.
In April he?ll ride the GP Miguel Indurain and Tour of the Basque Country in Spain, then Fleche Wallonne, the hilly Belgian Classic, and the Tour of Romandie in Swtizerland before the Giro.
?Obviously if I haven?t got the form, I won?t go, but the idea is that I will do the Giro this year.
?I?m really happy with the programme. It should suit me pretty well. There?s plenty of climbing so I am looking forward to seeing what I can do.?
He revealed that the Cervélo Test Team jerseys, made by Castelli, will be predominantly black with red and white.
The Cervélo get-together in Lugano, Switzerland, was Fleeman?s first chance to meet up with his new team-mates. ?We didn?t do any riding because there was quite a lot of snow around. We did a VO2 max test, that was it. It was just a chance to meet everyone. There were talks from each of the sponsors in the afternoons. One evening we went wine-tasting before dinner.?
He met the Tour de France champion, Sastre, for the first time. ?He?s so laid back, he?s almost horizontal. That immediately put everyone at ease. I spoke to him quite a bit and hopefully I?ll get to ride with him.?
See this week's Cycling Weekly for news of how team-mate Dan Lloyd got on rooming with Carlos Sastre at the Cervélo training camp.