Florence has strong chance to host 2013 Worlds, says Martini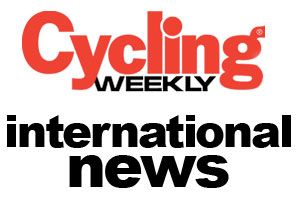 The Italian city of Florence has a strong chance to host the 2013 World Championships, according to former Italy team boss, Alfredo Martini.
The area has "valid credentials to earn the 2013 Worlds," he said. "I feel that at this moment there is a 70 per cent of success."
The International Cycling Union (UCI) will make the decision at the end of next month, September 29, at the World Championships in Geelong, Australia. Florence is fighting for the right to host the Worlds with Ponferrada, Spain, Hooglede-Gits, Belgium, and another Italian city, Genova.
The UCI inspected the Tuscan course in April. All the races will finish in Florence's Artemio Franchi football stadium, close to where Mark Cavendish won his third stage at last year's Giro d'Italia.
Montecatini Terme, Lucca and Pistoia will host some of the starts, similar to Melbourne hosting the start of the men's race this year. Organisers proposed for the 2013 men's race to start in Lucca and include the San Baronto climb on the way to Florence. The race will conclude with 11 circuits around Fiesole and Florence.
"Tuscany has a strong history, represented by Bartali, Magni, Cinelli, Bizzi and Nencini, to name only a few," added Martini. "It is also a beautiful and varied zone, ideal to create a Worlds course."
Martini, 89, guided the Italian team from 1974 to 1997 and saw to six world titles. He still assists the team, helping current sports director Paolo Bettini.
Starting in Limburg, The Netherlands, in 2012, the Worlds will run from Sunday to Sunday. It will include a team time trial open to the best amateur clubs and bring back junior-level races.
This week the junior Worlds are held in Offida, Italy.
Related links
Trott misses out on medal in junior Worlds TT
Thank you for reading 20 articles this month* Join now for unlimited access
Enjoy your first month for just £1 / $1 / €1
*Read 5 free articles per month without a subscription
Join now for unlimited access
Try first month for just £1 / $1 / €1