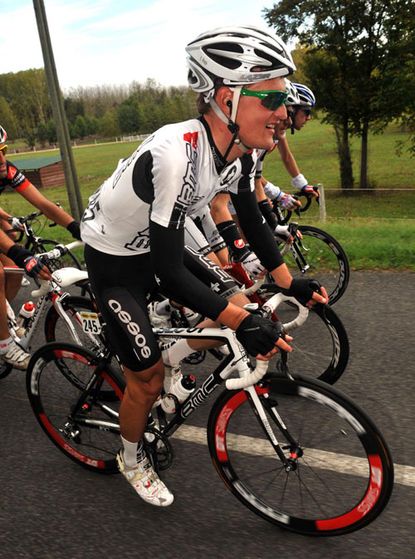 Swiss rider Thomas Frei has admitted using banned blood booster EPO after failing a test for the drug.
News broke last week that 25-year-old rider had failed a test for erythropoietin (EPO) in March, and he was immediately suspended from competition by the US-based BMC team pending further investigation.
Subsequently, Frei has confessed that he used EPO to the team management, according to a statement released by the squad on Tuesday. BMC has been quick to assert that Frei acting on his own and without its knowledge.
"After Thomas Frei was officially informed by Antidoping Switzerland that he was tested A-positive regarding the use of EPO, Thomas Frei confessed his doping violation to the team management," said the statement released by team boss Jim Ochowicz.
"Thomas Frei acted on his own and confirmed that his failure was without any relation to the BMC Racing Team. This complies with the team's own investigation on the case. Thomas Frei is regretting the negative publicity for the team due to his violation. Thomas Frei's violation is stated personally and separately by him to the public."
Frei has now left BMC and will likely face a two-year suspension from professional cycling for using a banned substance.
Related links
Frei suspended by BMC after EPO positive
Thank you for reading 20 articles this month* Join now for unlimited access
Enjoy your first month for just £1 / $1 / €1
*Read 5 free articles per month without a subscription
Join now for unlimited access
Try first month for just £1 / $1 / €1