FUENTES: 51 RIDERS TO BE QUESTIONED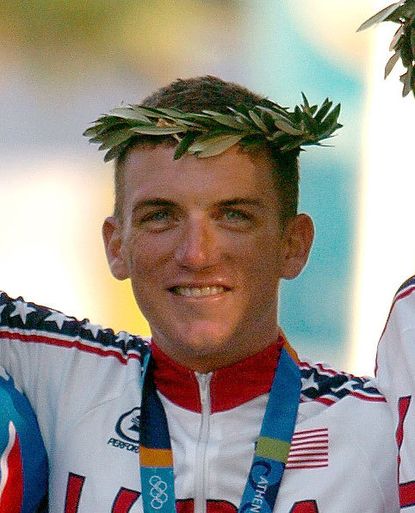 Spanish newspaper reports say official requests for questioning of 51 bike riders have now been sent by the Spanish judge overseeing Operacion Puerto, Antonio Serrrano, to seven different countries. According to Spanish newspaper ?AS? the riders, which include American Tyler Hamilton (pictured), recent Discovery Channel signing Ivan Basso and 1997 Tour de France winner Jan Ullrich, will all be questioned by judges in their own countries.
The six questions riders will have to answer are much more detailed than initially expected. Not only will do the questions investigate the riders? relationship with Eufemiano Fuentes, the doctor at the centre of Operacion Puerto, the riders will also be asked if they have had blood transfusions and in which laboratory. 200 bags of blood were seized by police during Operacion Puerto, although so far investigators are believed only to have conclusively linked two to specific, as yet un-named, riders.
Apart from Hamilton, Basso and Ullrich, the bulk of the names on the list of riders to be questioned are already well-known: 18 are from the Liberty Seguros team, and include triple Tour podium finisher Joseba Beloki, 1999 Vuelta runner-up Igor Gonzalez de Galdeano and three times Tour of Spain winner Roberto Heras. Another 18 are from the former Comunitat Valenciana squad. Other big names include Francisco Mancebo, Santiago Botero, Jose Enrique Gutierrez, Oscar Sevilla and Santi Perez. New to the list are 2001 Vuelta winner Angel Casero, and 2004 Olympic silver medallist Jose Antonio Escuredo.
All of the riders will be questioned as witnesses, and none are accused of any illegal activity. However, failure to tell the truth in these questionnaires could lead to them being taken to court for perjury. Their answers could also be used against them by their respective sports federations once Operacion Puerto has finally made its way through the Spanish courts, probably some time in the summer of 2007.
At the same time, Manolo Saiz?s company, Active Bay, has announced that they will be taking legal action against the Kazakh government for breach of contract. The Kazakhs, whose Astana team has a contract with Active Bay until 2008, are being sued for a total of 25 million euros.
Astana took over sponsorship of Saiz?s team in June after Liberty Seguros pulled out because of the Operacion Puerto investigation. However, once Saiz?s squad were prevented from riding the Tour because too many of their riders were linked to Puerto, Astana then began building up a new team, bypassing Saiz, with a base in Switzerland. Just days after Saiz?s squad were stripped of their ProTour licence, the new version of Astana was awarded a licence by the UCI.
Thank you for reading 20 articles this month* Join now for unlimited access
Enjoy your first month for just £1 / $1 / €1
*Read 5 free articles per month without a subscription
Join now for unlimited access
Try first month for just £1 / $1 / €1