GORDON MCCAULEY SELECTED FOR NEW ZEALAND WORLDS SQUAD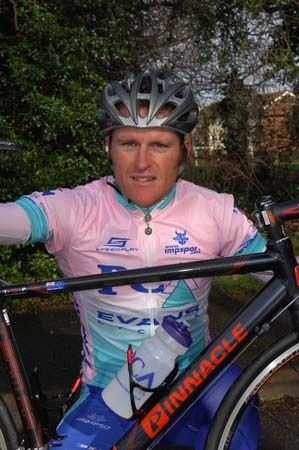 Plowman Craven rider Gordon McCauley has been selected for the New Zealand team travelling to the world championships this September. The Brit based Kiwi will ride the time trial in Stuttgart, Germany along with New Zealand TT champ Glen Chadwick.
McCauley was informed on Thursday of his selection; the next day he was named as New Zealand?s 2006 cyclist of the year, ?I?m hoping for a cheque for one million dollars, but I'll probably just get a certificate,? he joked.
McCauley's selection comes off the back of his bronze medal at the Commonwealth games last year, and his performance in British time trials this season. ?I got four comp? records in eight tt?s, and I got the course record at Abergavenny (19.41) on a really windy night.?
He is also lying third in the Premier Calendar series, with the chance to secure second at this Sunday's Pendle Grand Prix.
?The road team hasn?t been selected yet. I?m only really interested in the time trial. The ProTour riders will get selected for the road, I presume I?ll be a reserve because I?ll be out there anyway.?
Before heading to Stuttgart at the end of September, McCauley will ride the Tour of Ireland and the Tour of Britain, ?My goal [at the worlds] is top sixteen, but I know I?ll have to have a very special day to make that. I?ll have to be as good as I was at the Commonwealth Games. But Vinokourov and Kashechkin wont be riding so that?s too extra places right there!?
Thank you for reading 20 articles this month* Join now for unlimited access
Enjoy your first month for just £1 / $1 / €1
*Read 5 free articles per month without a subscription
Join now for unlimited access
Try first month for just £1 / $1 / €1