Halfords Bikehut take spoils at the Reservoir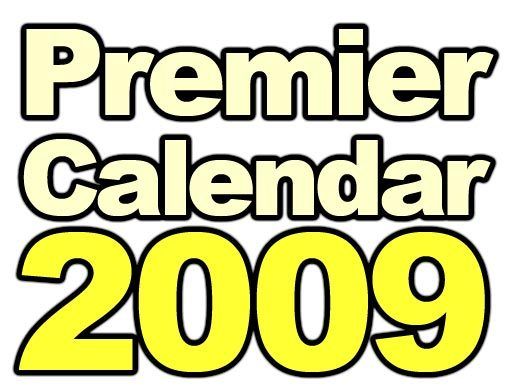 Andy Tennant took the Tour of the Reservoir with a fine solo ride in the North East on Sunday.
His Halfords Bikehut squad dominated proceedings in the 145km race after breakaway companion Dale Appleby (CandiTV-Pinarello) punctured and Tennant pressed on alone to finish eight seconds ahead of Russell Downing.
With team-mate Rob Partridge taking third spot, it was a good day?s work for the enlarged Halfords Bikehut outfit.
?We go into all races thinking we?ve got five good lads in there,? said the race winner. ?All of us could win a Premier Calendar. And Macca?s [Mark McNally] been racing with me in Italy where the standard of racing is extremely high. We have got five chiefs in the team, but we all work well as indians at the same time.?
?Wilko [Ian Wilkinson] got into the first break and asked me how I felt, and I felt really good,? continued Tennant. ?It ended up with Macca, me and Rob Partridge in the break and I took my chances and it paid off.?
The 22 year old from Wolverhampton is back home in the Midlands having spent last season with the Olympic Academy team in Tuscany and seems to be enjoying the less pressured environment.
?It is a nice change to be away from Italy where it is just cycling, cycling, cycling. Every time I turn up to a bike race, I am extremely keen and just want to win, or help one of my team-mates win. It?s a great feeling.?
Tennant joins his Halfords Bikehut team-mates riding in GB colours at the Cinturon Tour in Majorca, starting Thursday, followed by the Girvan in Scotland and the Tour of Brittany.
TOUR OF THE RESERVOIR ON TV
The Tour is scheduled to be shown on British Eurosport 1 on Sunday April 5 at 4pm
TOUR OF THE RESERVOIR TOP FIVE
1 Andy Tennant Halfords Bikehut 3.36.27
2 Russ Downing CandiTV-Pinarello @ 8 secs
3 Rob Partridge Halfords Bikehut Same time
4 Marcin Bialoblocki Sports Beans-Wilier @ 12 secs
5 Dean Downing Rapha-Condor Same time
Halfords go into an early lead thanks to Tennant and Partridge, while Sports Beans make a welcome appearance among the usual suspects thanks to Marcin Bialoblocki's fourth spot.
Halfords Bikehut 22 pts
CandiTV-Pinarello 10 pts
Sports Beans-Wilier 6 pts
Rapha-Condor 4 pts
Dale Appleby
The unfortunate CandiTV-Pinarello man punctured on the last lap when clear with Tennant and headed for a guaranteed podium position. He'll be back.
RELATED LINKS
Halfords to sponsor Premier Calendar
Cycling Weekly Rider Profiles
Cycling Weekly British team profiles