Hampshire Police apologise for leaflet threatening cyclists with £50 fine for not wearing a helmet
Leaflet distributed by neighbourhood police "without final approval"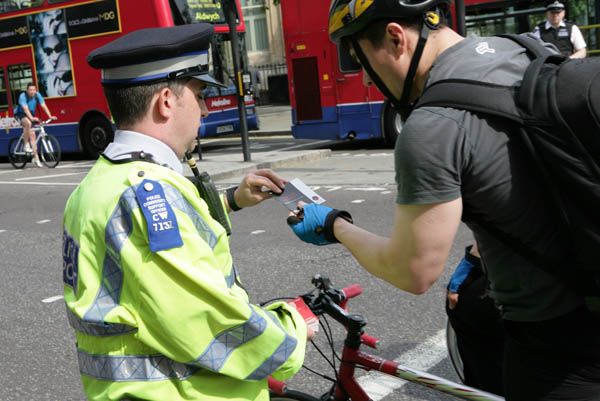 Hampshire Police has apologised after a leaflet was sent out to parents at a secondary school saying that cyclists would be fined a minimum of £50 for failing to wear a helmet.
The leaflet, which the force says was distributed by a neighbourhood policing team without approval, said that cyclists would receive fines for a range "offences", including failure to wear a helmet, which is not against the law.
>>> Camden police won't fine cyclists if they have a good reason to be there
The leaflet also said that cyclists could be fined for not having cycle lights fitted and illuminated, which is not necessary during daytime, and for "carrying more than one person", which is perfectly legal if done on a tandem or with a properly-fitted child seat.
In a statement, Hampshire Constabulary said that it "would like to apologise for any confusion caused by incorrect information contained in a leaflet handed out by a school in the Totton area regarding cycling offences.
"We are have looked into this and it appears that a final version was issued without final approval by Hampshire Constabulary."
>>> Several police forces look at introducing 'close pass' scheme after success in West Midlands
The force also issued clarification that a fixed penalty notice of £50 would apply for the following offences:
Contravening traffic sign / road markings
Cyclist failing to stop when directed by uniformed PC / Traffic Warden
A standard pedal cycle carrying more than one person
Cycling on footway
Lights not illuminated (when riding between sunset and sunrise)