Camden police won't fine pavement cyclists if they have good reason to be there
Metropolitan Police officers in Camden, London, seek to find out why pavement cyclists don't want to ride on the road rather than automatically fine them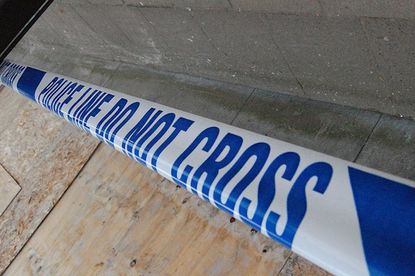 Get The Leadout Newsletter
The latest race content, interviews, features, reviews and expert buying guides, direct to your inbox!
Thank you for signing up to The Pick. You will receive a verification email shortly.
There was a problem. Please refresh the page and try again.
Police in Camden, London, are taking a novel approach in dealing with people cycling on pavements, as they seek to find out why some cyclists feel uncomfortable riding on the roads.
Rather than automatically issuing a fixed penalty to anyone caught riding on the pavement, officers will instead question them as to the reason behind their decision not to use the road.
Sergeant Nick Clarke has been one of the driving forces behind the new tactic, and appeared on BBC Radio London on Tuesday morning to answer questions from presenter Vanessa Feltz relating to the initiative.
One thing that Clarke was keen to dispel was the misunderstanding that police will no longer be giving tickets to anyone riding on the pavements, but instead they will use 'sensitivity and discretion' in issuing fines.
>>> West Midlands Police targetting of 'close pass' drivers a success in improving cyclists' safety
"We're not saying you won't get in trouble for cycling on a pavement," Clarke told the BBC. "What we're saying is that we want the cyclists off the pavement, and there is no point turning up and dishing out some tickets for cycling on the pavement and then going away again because that doesn't solve the problem.
"So we need to look at why they are cycling on the pavement so that we can rectify that and keep the pedestrians safe. We thought we'd follow the ministers' guidance which has been out since 1999, that we need to apply some sensitivity and careful use and discretion before dishing these out."
The initiative has not been welcomed by everyone. Feltz pressed Clarke on the issue of cyclists who ride too fast on pavements, posing a risk to other users.
"You mentioned cyclists 'hurtling down the pavement', at no point are we not going to be giving tickets for dangerous cycling. What we're talking about is your casual cyclist, the one in normal clothes that perhaps feels intimidated by the infrastructure, the volume of traffic and road layout and has put themselves on the pavement.
"So we're stopping and finding out why they are cycling on the pavement, at the same time passing on the message that at the same time that you're feeling intimidated by the traffic, make sure that when you are passing these pedestrians make sure you are giving them the same care that you'd like them to give you on the road. Pass them wide and slow, give them communication saying 'thank you' and being considerate."
"It's not about not enforcing the law, it's about a careful approach about getting vulnerable road users safe."
>>> Cyclists in London can now report dangerous driving online
In addition to the revised way in which officers deal with pavement cyclists, plain-clothes officers will also be riding on the roads in the area and monitoring any vehicles that engage in a 'close pass' - within 1.5 metres of the cyclist.
Drivers will be stopped in an initiative similar to that already adopted by West Midlands Police, to much praise from the cycling community.
Clarke has also been involved with encouraging people to use the Met's new online road traffic incident reporting tool, which enables people to upload videos of close passes and other traffic infringements.
Thank you for reading 20 articles this month* Join now for unlimited access
Enjoy your first month for just £1 / $1 / €1
*Read 5 free articles per month without a subscription
Join now for unlimited access
Try first month for just £1 / $1 / €1