Several police forces look at introducing 'close pass' scheme after success in West Midlands
Hampshire Police are to follow West Midlands Police's 'close pass' scheme which was described as a success in improving the safety of cyclists.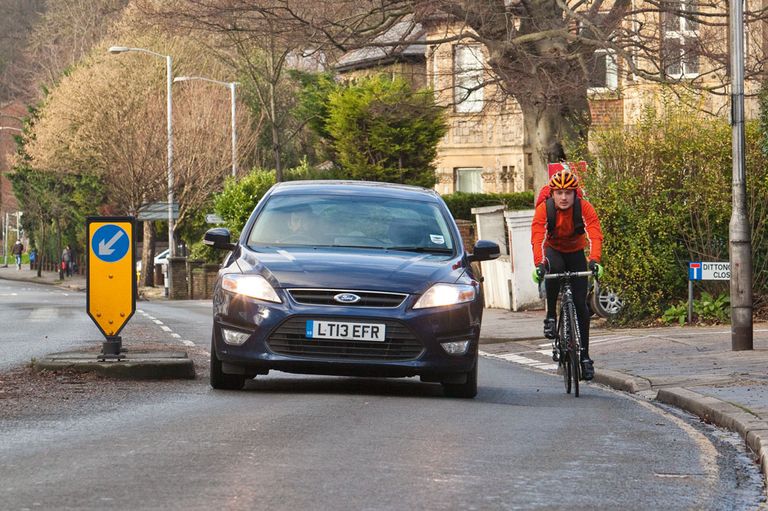 After the success of 'Operation Close Pass' by West Midlands Police, a similar scheme is set to go on trial in five other areas of the UK.
In an effort to make sure that car drivers abide by the rule of giving cyclists a minimum of 1.5m of space when overtaking them, officers in plain clothes and with camera-equipped bikes have been patrolling the streets of West Midlands and alerting patrol cars if they spot a driver coming too close to a cyclist.
>>> Comment: Nothing is off-limits in Daily Mail's latest rant against cyclists
Offenders are issued warnings and safety advice, with repeated offenders possibly facing prosecution.
The response to the scheme was widely praised - "Op Close Pass has been a success, that's all you can really", West Midlands Police said last month - and it has garnered interest among other forces in the UK.
Hampshire Police have commissioned feasibility studies into introducing the initiative in their area. Chief Inspector Henry Parsons told the Daily Echo: "The close pass initiative looks excellent and we are making preparations to use it across Hampshire. A launch date is anticipated soon."
Nearby Dorset are also examining the possibility of rolling out the scheme. Bournemouth, the largest town in the county, was recently rated as the fourth most dangerous place to cycle in the UK outside of London, and the police are keen to implement measures to improve safety.
>>> Eight reasons why cycling in Dorset is absolutely great
East of Scotland police have said that they are to introduce the scheme in Edinburgh, while Berkshire, Buckinghamshire and Oxfordshire forces are also reported to be planning to launch the project in the coming months.
West Midlands Police said in a blog in a January that though there were still incidences of poor driving when overtaking cycling, 'Operation Close Pass' was helping to address the issue.
They said: "It was well received, and most importantly had an immediate impact. Within a week cyclists were contacting us to tell us things had had not only improved, but improved considerably. There were still close passes, always will be, 'can't get them all', but they have become a rarity rather than commonplace."