Health & Fitness for Cyclists, spring 2010 issue out now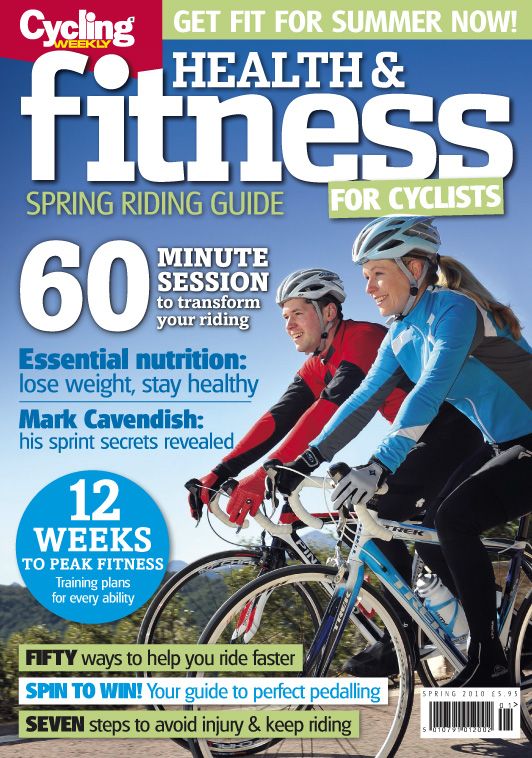 The spring 2010 edition of Cycling Weekly's Health & Fitness for Cyclists magazine is out now, and it's full of inspirational features and friendly tips to help you make the most of the spring months in the saddle.
It's hard to believe, but Spring is on the way, with longer daylight hours and - hopefully - warmer weather. After a hard winter, now is the time to renew your commitment to riding, and Health & Fitness will help you achieve your goals.
Three motivating and easy-to-follow training plans are included in the issue:
A base-building plan for new cyclists or those who haven't ridden during the winter;
A plan with emphasis on building up speed for events of around 10 miles;
A more intensive training plan for those who want to be fit and fast.
Plus, there's a whole host of features and articles to help you get the most out of your cycling and help you stay healthy. There are features on what to eat and drink to intake the correct level of vitamins; anatomy of a road sprinter; tips for your cycling week; perfect posture advice; and a wonder 60-minute training session.
Health & Fitness for Cyclists is available at WHSmith, major supermarkets and all good newsagents priced £5.95.