Irish council installs signs to show riders the start and finish of Strava segments
Cyclists in County Clare can use their smartphones to view segment stats out on the road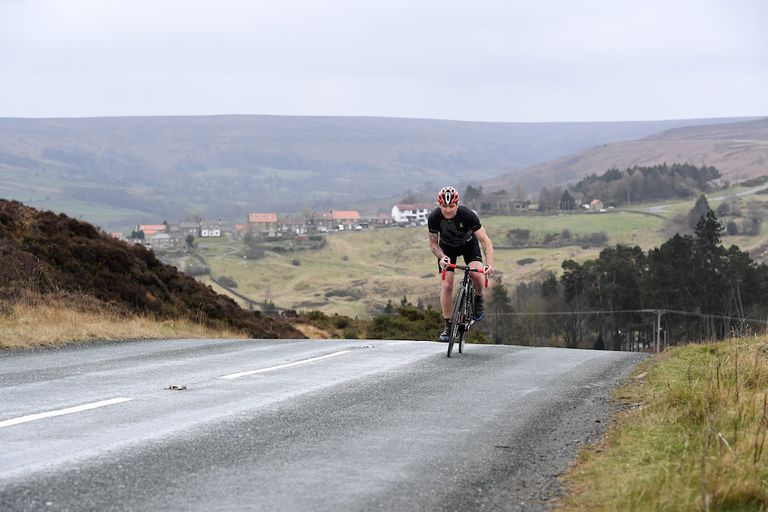 Cyclists in one corner of Ireland now have a bit of extra motivation for their weekend rides after a local council installed signs to mark Strava segments on local climbs.
The signs, which have been funded by Clare County Council, mark out the start and end of segments on a number of climbs in the western county of Clare on Ireland's Atlantic coast, including the eight per cent Castle Hill climb out of the fishing village of Doolin, and the 4.6km climb of Corkscrew Hill which includes a number of hairpins.
>>> Nine things you wish you'd known before you joined Strava
Similar to what you will fins on many climbs in the Alps and Pyrenees, a sign at the base of each climb gives riders essential info about the test to come, including average and maximum gradients, the length of the climb, and the number of metres gained.
As well as this the signs are also equipped with near field communications (NFC) technology, which allows riders to touch the signs with their smartphones, which will then give them details about the relevant Strava segment.
>>> The nine types of ride we all upload to Strava
Eoin Hogan, Clare's rural recreation officer, said that he hoped the signs would help increase cyclists' enjoyment of riding in the area:
"The NFC enabled hill cycling signs will be a great addition to the county for the cyclists of Clare and visitors to the area. Cyclists will be able to get detailed information in advance of tackling a hill and also challenge themselves to see how their times compare to the fastest attempts on the hill."