Irish cycling campaigner has bike stolen while in meeting about bike thefts
David Timoney tells Ireland's RTE Radio One about the time he had his mountain bike stolen while meeting the council about the number of bike thefts in Dublin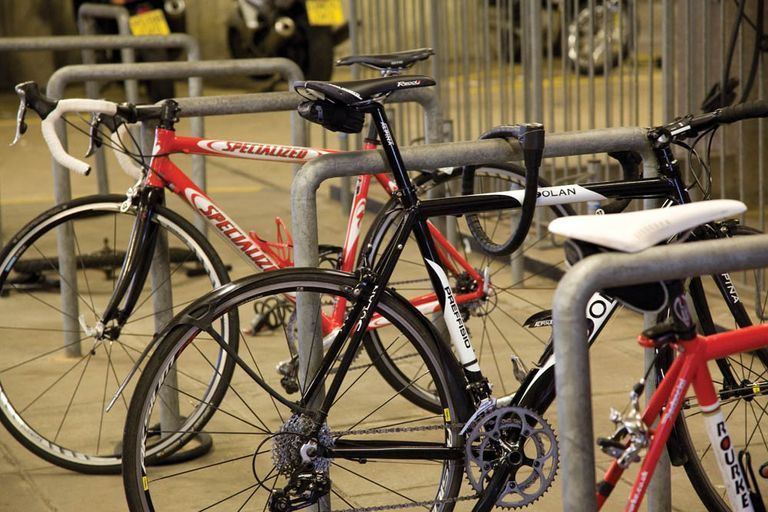 While meeting with Dublin City Council about the number of bike thefts in the city, campaigner David Timoney had his bike stolen.
Mr Timoney, a member of the Dublin Cycling Campaign, told RTE Radio One that his €800 mountain bike was secured with just a cable lock in Temple Bar when the thieves struck.
>>> Cheshire Police seek owners of recovered stolen bikes
He had conducted a survey on bike thefts in the city last year when he met with the council, and now urges riders to use adequate locks when securing their bike.
"The single biggest change that can be made is that people use better locks," he said.
"We found that 10pc of people didn't lock their bikes at all and a further 45pc used cable locks. Now I know from my own painful experience, cable locks aren't adequate in Dublin.
"I mean this time last year I had a €800 mountain bike taken in Temple Bar. I was using a cable lock. I was actually in a meeting with somebody from the [Dublin] City Council on the subject of bike theft at time.
"It's a lesson I haven't forgotten so the single thing people can do is buy good locks."
>>> Time trial champion Josh Teasdale has £20,000 worth of bikes stolen
According to the Independent.ie, Mr Timoney's survey showed that one in six people did not return to cycling after having their bikes stolen, while 26 per cent reduce their level of cycling.
It also highlighted the theft hotspots in the city as being Trinity College, George's Street, the top of Grafton Street near Stephen's Green centre, Parnell Street and Rathmines Road.