Job vacancy: Event specialist at UK Cycling Events
Are you passionate about cycling and delivering the best possible experience for a cyclist?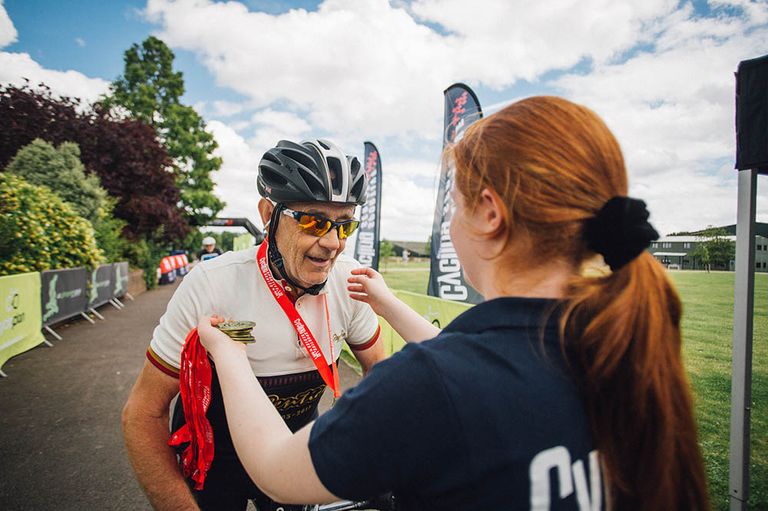 We're looking for an 'Events Specialist' to join our team.
UK Cycling Events is the market leading sportive organiser in the UK.
UKCE is a dedicated cycling events company, which is passionate about encouraging all abilities of rider to experience the best cycling the UK has to offer.
Event Specialist – Routes
Report to: Event Manager
Role outline:
To work with the organising team to deliver high quality market leading events providing a rider experience that exceeds expectation and consistently grows market share. Also work with the operations team to oversee smooth delivery of all event routes.
You must be:
• Prepared to travel with overnight stay in the UK
• Prepared to help with the physical manual handling of equipment and stock.
• Prepared to work weekends. (Thurs – Monday working pattern)
• A competent road & mtb rider
Responsibilities
- Creation and optimisation of cycling routes for both on and off road events (road & mtb) Plan and devise new routes for both on and off road events and optimise current routes, ensuring rider safety and rider experiences are of the highest standard.
- Ensure all routes are, prior to event being held, fully planned to include accurate mileage, feed stations, marshal points and up to date risk assessments. Communicate amendments to the operations team where necessary and update Satmaps
- Co-ordinate the laying of course pre event and timely removal post event.
- Fulfil any event day role including but not exclusively: SAG wagon, feed station, course check, course collect, event centre co-ordinator, car parking, registration, start finish line, rider pick ups.
- Work with the Event manager and other event specialist to ensure pre – post event preparation is efficient and smooth.
- Attend SAG groups with event and logistic manager providing information on RA & marshalling points
- Document all changes to routes and note actions from weekly team meetings for implementation to route and risk assessment the following year.
Skills (required)
• Passion for cycling both on and off road
• Must be a competent road and mtb cyclist.
• Ability to work quickly and accurately, maintaining a consistently high level of output
• Full clean driving licence.
• Able to read maps and plot routes through various mapping software
Skills (desirable)
• Previous cycling event experience
• Competent user of Microsoft office
• Knowledge of the cycling event industry
Behaviours
• Passionate and enthusiastic about cycling
• Able to work to own initiative and prioritise workload to work at maximum efficiency
• Able to think like a consumer and understand what riders want from a cycling route and event.
Reports
– None
Work closely with
• Event & Logistic Manager
• Health & Safety Co-ordinator
• Event Co-ordinator
Location: Fordingbridge, Hampshire
To apply send your cv to: rebecca.lockwood@timeinc.com
Start date: Immediate available
Closing: 19/02/2017