Job vacancy: Social media executive for Cycling Weekly & MBR
We're recruiting...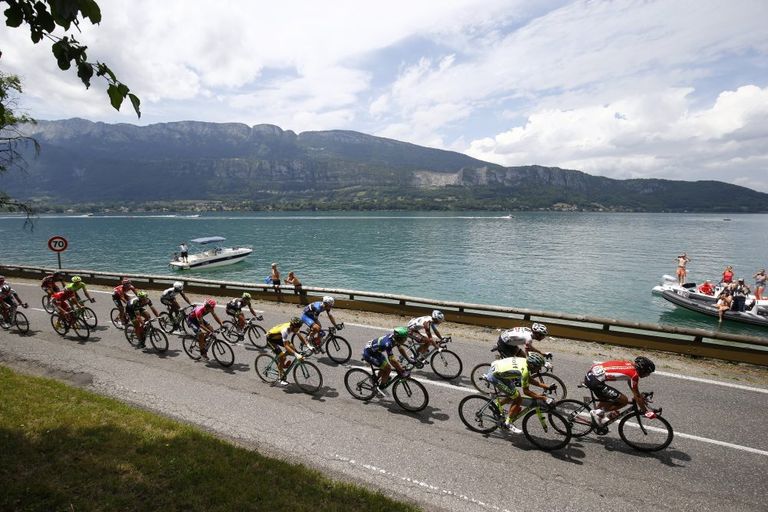 (Image credit: Watson)
If you're passionate about cycling and love spending time on social media, then you're in the right place.
Cycling Weekly and MBR are looking for a full-time social media executive to assist the digital team in growing our social media channels, with particular emphasis on Youtube.
You'll need to know what our audiences will respond to and be able to communicate with them in a way that helps build our online community.
This is a full-time role based out of the Time Inc. UK offices in Farnborough, Hampshire, so you'll need to have the right to work in the UK. You can see the full job description below.
To apply for the role, please submit a CV and covering letter to richard.windsor@timeinc.com and simon.collis@timeinc.com.
Social media executive – Cycling Group
Reports to: Digital editor, Cycling Group
Role outline
- Help grow social media channels for Cycling Weekly and MBR, with a special emphasis on video views
Responsibilities
- Upload content to social media channels – especially YouTube, Facebook and Instagram – following best practice to maximise engagement
- Monitor and respond to comments posted across our platforms
- Assist digital editor as required with other social media-related tasks
Skills (required)
- Passion for cycling
- High level of literacy and numeracy
- Understanding of how social media operates and what drives engagement within different platforms
Skills (desirable)
- Professional experience managing social media accounts (esp YouTube)
- Experience with digital analytics
- Basic video editing experience
Behaviours
- Passionate about cycling
- Able to follow best practice every time, with a high level of attention to detail
- Able to think creatively and contribute ideas for yourself or others to act upon
- Likeable and able to get along with people online, so as to build a positive and friendly community
Reports
- None
Work closely with
- Cycling Group video department
- Online teams, Cycling Weekly and MBR
Location
- Primarily based in our office in Farnborough, Hampshire, although some home-working will be considered
Richard began working with Cycling Weekly in 2013 alongside the then web editor, Nigel Wynn. Taking over as digital editor or Cycling Weekly and mbr in 2014, Richard coordinates site content and strategy with the team.