The joys of cycling in France: Meet cycling book authors at London event
Three authors of cycling books - Max Leonard, Hannah Reynolds and Simon Warren - appear in an evening of talks and book signing in Stanfords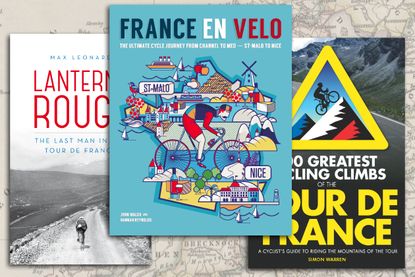 Three respected authors of books about cycling in France will be giving talks and signing books at an event at Stanfords Book Store in London on Wednesday.
'Panniers and Le Peloton' features authors Max Leonard, Hannah Reynolds and Simon Warren, discussing the pleasures of riding through France, and the pain of the Tour de France on Wednesday 30th July at 6.30pm in Stanfords, 12-14 Long Acre, London WC2E 9LP.
Max Leonard is author of Lanterne Rouge, Hannah Reynolds is co-author of France en Velo and Simon Warren is author of 100 Greatest Cycling Climbs of the Tour de France.
Tickets cost £3 including a glass of wine.
To obtain tickets, email sales@stanfords.co.uk, telephone 020 7836 1321 or call in at Stanfords shop.
Thank you for reading 20 articles this month* Join now for unlimited access
Enjoy your first month for just £1 / $1 / €1
*Read 5 free articles per month without a subscription
Join now for unlimited access
Try first month for just £1 / $1 / €1