Lancs TT legend Tommy Snape dies at 88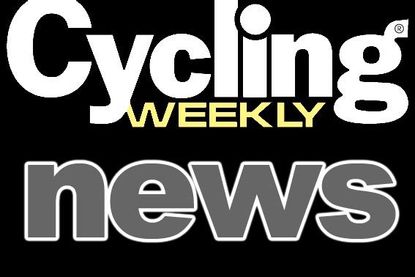 Lancashire time trialling legend Tommy Snape of Bury has died at the age of 88.
The ex-West Pennine Road Club star was the first man to beat the hour for a "25" on Brock, the A6 Garstang based course, in 1947. This was the Fylde RC "25" which Snape won in 59.56, beating J. Baines of Lancaster CC by over two minutes, and leading West Pennine RC to the team prize.
That same year Snape was fifth in both the national 25 and national 50 time trial championships won respectively by Reuben Firth of Altrincham Ravens and George Fleming of Belle Vue CC.
Long time friend of Snape, the 1960s double national hill-climb champion Peter Graham, paid tribute to his former club mate. "Tommy was a legend and he became a firm friend of mine. I recall when, as a 15-year-old, I had the cheek to go and knock on his door to ask if I could go training with him.
"Tommy would be age 25 then, and I can't imagine what he thought when he opened the door to this little lad. But he took me training and I remember us going out down the East Lancs Road, dumping our saddle bags behind a hedge, and doing doing a bit and bit together."
Tom B. Snape was the husband of Barbara, father of Ian and Clair, and grandfather of Mary, Michael and Jenny. A celebration of his life will be held at 11.45am on Tuesday, September 1, at Grantham Crematorium.
Family flowers only. Donations may be made for The Derbyshire, Leicestershire and Rutland Air Ambulance, either in a collection at the funeral service, or direct to:
The Derbyshre, Leicestershire and Rutland Air Ambulance Service, The Old Court House, 18-22 St Peter Churchyard, Derby, DE1 1NN. Enquires to Midland Co-operative Funeral Service, 33 Scalford Road, Melton Mowbray, Leicester, LE13 1JY. Tel: 01664 481201.
Thank you for reading 10 articles this month* Join now for unlimited access
Enjoy your first month for just £1 / $1 / €1
*Read 5 free articles per month without a subscription
Join now for unlimited access
Try first month for just £1 / $1 / €1
Keith Bingham joined the Cycling Weekly team in the summer of 1971, and retired in 2011. During his time, he covered numerous Tours de France, Milk Races and everything in-between. He was well known for his long-running 'Bikewatch' column, and played a pivotal role in fighting for the future of once at-threat cycling venues such as Hog Hill and Herne Hill Velodrome.