Le Manc 24 Hours track event to launch at Manchester Velodrome
Manchester based sports tours company, Sports Tours International, announce their new 24-hour track event in November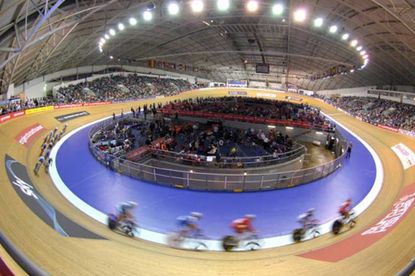 If you've ever wanted to take on a cycling challenge on the boards of the velodrome, then here's your chance as Sports Tours International have launched their Le Manc 24 Hours track event for amateur cyclists.
The event is exactly what it says, riding for 24 hours on the velodrome completing as many laps as you can, but don't worry, you don't have to do it all alone.
The event allows 16 teams of up to six riders to take turns on the 250m track, so that works out to three hours riding each if you're with a full team.
Racing begins at noon on November 8 and will finish at noon the following day, as you cycle through the day an night to set the first Le Manc 24 Hours record.
Entry includes use of a track bike, helmet and bike shoes as well as full mechanical support. There's also chip timing, speed data and of course distance recording for every rider.
If you want more information on the first Le Manc 24 Hours visit the Sports Tours International website.
Thank you for reading 20 articles this month* Join now for unlimited access
Enjoy your first month for just £1 / $1 / €1
*Read 5 free articles per month without a subscription
Join now for unlimited access
Try first month for just £1 / $1 / €1