Lorries involved in over half of London cyclist deaths, despite making up less than 4% of traffic
Statistics reveal that most of the incidents took place at junctions while two in every five took place at traffic lights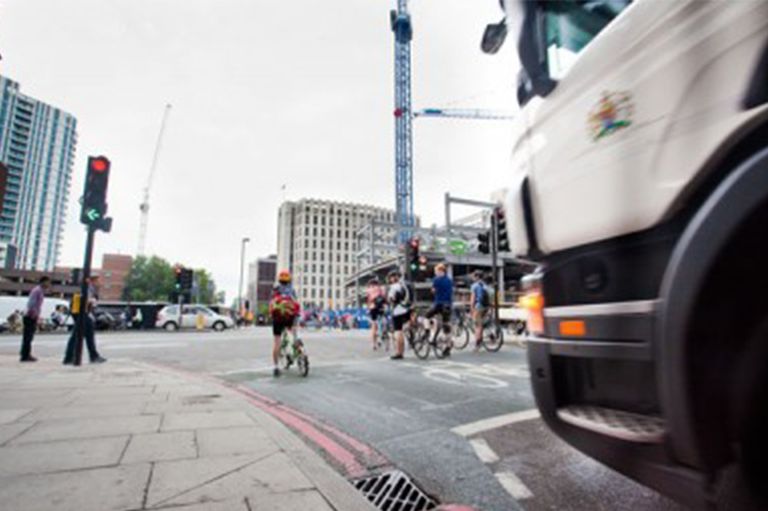 Lorries have been involved in over half of cyclist deaths in London, according to statistics released on Thursday, despite HGVs making up only 3.5 per cent of total traffic in the capital.
The statistics revealed by the Construction Industry Cycling Commission (CICC) showed that more than 75 per cent of cyclist deaths involving a lorry took place at junctions, with two in every five cases occurring at traffic lights.
>>> New debate over who's to blame as cyclist and pedastrian collide
None of these involved a cyclist running a red light, according to the commission, with over 60 per cent of incidents at traffic lights involving cyclists becoming trapped on the near-side of the lorry as it turned left or moved off.
Eight cyclists have died in London in 2015, with seven of those involving an HGV, but the commission's statistics analysed 107 deaths in London from January 2007 to August 2014.
Alongside the statistics the CICC published a 10-point manifesto to tackle road safety challenges, which included points on ensuring "drivers are properly trained" as well as endorsing segregated facilities for cyclists and lorries.
"The level of cycling accidents in the UK is simply unacceptable," said CICC chairman Mike Hussey, according to the Evening Standard.
"As an industry, we have an obligation to improve the dangerous conditions cyclists face, so I urge our peers to join us and commit to our recommendations."
Richard began working with Cycling Weekly in 2013 alongside the then web editor, Nigel Wynn. Taking over as digital editor or Cycling Weekly and mbr in 2014, Richard coordinates site content and strategy with the team.