Luke Rowe column: The first ride after the off-season is grim
After a month off, with no cycling, Team Sky's Luke Rowe gets back into it with a training camp in Majorca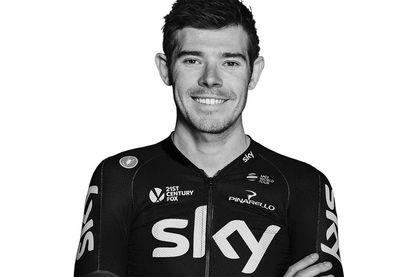 That feeling when you do the first ride after the off-season is, in a word, grim.
During the season you ride your bike pretty much every day — an average week consists of 20-plus hours and a stage race week can be up to 35 hours. Then suddenly for a month that turns to zero hours riding and zero hours exercise (unless you define a pub crawl as exercise).
The day comes where you get back to the grind and clip in for your first ride. Your bike feels like it's someone else's it's so uncomfortable; you have a sore gooch after just an hour, stiff shoulders and the legs simply don't want to turn.
Slowly but surely after a few rides and a few weeks you feel huge gains, and after shedding a few kilos you start to feel slightly more like a professional athlete once again — of course, it's a million miles from where you need to be come the Classics or the Tour for example, but it's a start.
After around two to four weeks, depending when you start riding, it's time for the annual team training camp — which for Team Sky means the beautiful island of Majorca. The island offers quiet roads, the option of flat or mountainous terrain, temperatures in the mid-high teens on sunny days, breathtaking views (and bad coffee).
The team camp this winter was a week long, which meant two, three-day blocks of riding with a rest-day spin to the coffee shop. Me and team comedian Wout Poels opted to go out a few days early though to get three blocks banked in the bag.
It was a great camp — it's fairly relaxed as it's still early days ahead of the new season, but we usually do around 25-hour weeks, with a mix of efforts and the odd race thrown in the mix to spice things up.
The directeurs and coach Rod Ellingworth particularly enjoy watching 28 of us knock lumps out of each other on the coast road from Arta back to Alcudia.
The mock races are my favourite part — in one this year me, Ian Stannard and Danny Van Poppel managed to get into a three-man breakaway by jumping on the back of an articulated lorry, although we eventually got caught and Elia Viviani won the bragging rights that day!
Team Sky's Welsh Classics specialist and Cardiff Devils ice hockey fan Luke Rowe writes a regular weekly column for Cycling Weekly in 2017
Thank you for reading 20 articles this month* Join now for unlimited access
Enjoy your first month for just £1 / $1 / €1
*Read 5 free articles per month without a subscription
Join now for unlimited access
Try first month for just £1 / $1 / €1