Madison Genesis prepare for Tour of Normandy at Mallorca camp (video)
Seven new recruits headline Madison Genesis' 2015 squad, but with the Tour of Normandy fast approaching everyone is keen to impress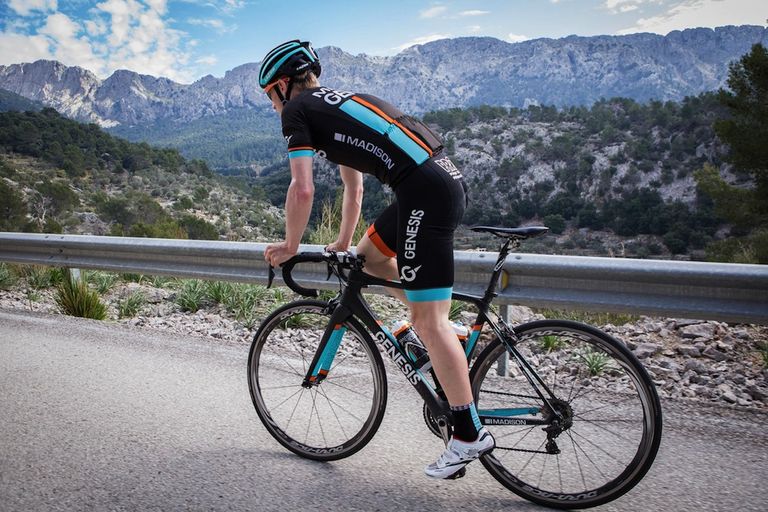 The weather in Blighty is slowly improving, but the Mediterranean is the place to be if you're looking for clement cycling weather and a touch of the pro lifestyle.
No wonder Mallorca is the destination of choice for many pro teams, including Madison Genesis who use the island for their early-season training camp.
The video below may make you a bit jealous, as the riders pedal along the undulating Mallorcan roads in the bright sunshine, but there's little chance the riders will have been sitting back and enjoying the weather.
With the Tour of Normandy (March 23-29) quickly approaching, the team of 12 who congregated in Mallorca were fighting hard for selection. And with seven new recruits for 2015, there will have been a lot of riders hoping to put in eye-catching performances.
Liam Holohan, who has been with the team since 2013, told Cycling Weekly: "The depth of riders is something we maybe didn't have in the first year. Then, I thought it was a foregone conclusion that I'd do all the best races.
"Now I know I really need to be on top of my game ahead of them."
https://vimeo.com/121762413
Read more about Madison Genesis' time in Mallorca in this week's Cycling Weekly – on sale now.