Matt Cronshaw wins Blackpool Grand Prix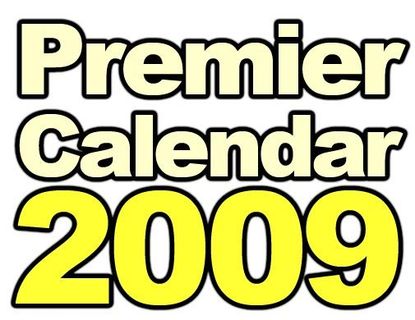 Matt Cronshaw took his first victory in the Premier Calendar this afternoon when he outsprinted three breakaway companions in the Blackpool Grand Prix.
The 20-year old Rapha-Condor rider took the win ahead of Welsh Champion Rob Partridge (Halfords Bikehut) and comeback man Yanto Barker (Le Col-Colnago).
"I'm over the moon – I can't really describe it," commented Cronshaw, who comes from just up the Lancashire Coast in Carnforth. "I know I've been going well recently and I've wanted to do something in this race for a while. The course really suits me and a few of my friends had ridden out to watch."
Cronshaw was helped to victory by the fourth member of the break, fellow young Rapha rider Liam Holohan.
"I owe it to him really," noted Cronshaw. "In the last 5km he did a fantastic job putting the work in."
The four leaders who contested the finish had emerged at the front of the race after breaking clear from a 16-rider move on the last of five 15.8 mile circuits that comprised the main segment of the race.
Initially numbering eight, the move was split in half again with some attacking on the final run-in back to Blackpool.
"It was a perfect little group," said Cronshaw, who acknowledged his confidence had been boosted by stage win in Canada's Tour of Beauce. "I'm quite a good finisher and knew that if it came down to the sprint I had a really good chance."
After a fast day's racing on a pan flat 93 mile course (the average speed was over 28mph), Premier Calendar leader Russell Downing could only finish 11th. But with none of his immediate overall rivals ahead of him, he retains that position at the top of the table.
RESULTS

Blackpool Grand Prix 2009

1. Matt Cronshaw (Rapha-Condor)
2. Rob Partridge (Halfords Bikehut)
3. Yanto Barker (Le Col-Colnago)
4. Liam Holohan (Rapha-Condor)
5. Paul Healion (Team Ireland)
6. James Williamson (Sigma Sport-Specialized)
7. James Sampson (Candi Tv-Marshall's Pasta)
8. Steve Lampier (KUK-Kinesis)
9. Mark Cassidy (Team Ireland)
10. Ed Clancy (Halfords Bikehut)
Thank you for reading 20 articles this month* Join now for unlimited access
Enjoy your first month for just £1 / $1 / €1
*Read 5 free articles per month without a subscription
Join now for unlimited access
Try first month for just £1 / $1 / €1