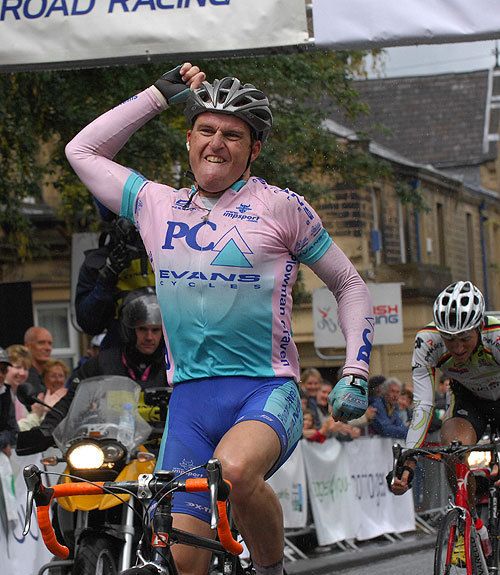 PLOWMAN Craven-Evans Cycles? New Zealand ace Gordon McCauley secured the National Elite Circuit Series when he took victory in the final round at Warwick on Sunday night.
McCauley was part of a break which went after a crash in the bunch mid-way through the race, but with 10 minutes remaining he broke away alone to cross the line three seconds clear.
Kristian House (Navigators Insurance) took second in a sprint from in-form veteran Malcolm Elliott (Pinarello RT), who had won the last two rounds, the London Grand Prix and the Newport Nocturne.
Third going in to the final round, McCauley was one of only two riders who could overhaul the lead of team-mate Simon Gaywood - the other being Healthnet-Maxxis rider Russell Downing.
But in a perfect example of the bad luck which has dogged him all season, Downing crashed and was later lapped, leaving the fight for overall honours a two-horse race, and in winning the event McCauley secured enough points to overhaul his team-mate.
See this week?s Cycling Weekly for more on the Elite Circuit Series.
Warwick Town Centre Races.-
1 Gordon McCauley (Plowman Craven-Evans Cycles)
2 Kristian House (Navigators Insurance) at 3sec
3 Malcolm Elliott (Pinarello RT) same time
4 Warrick Spence (Cyclefit) at 4sec
5 Dave Collins (Science in Sport.com)
6 Andy Tinsley (Onimpex-Bio Racer RT)