McNally Belgium bound in AN Post move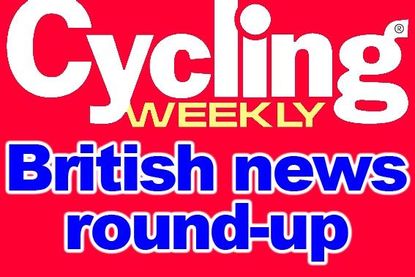 MCNALLY HEADS TO BELGIUM
Promising British talent Mark McNally has joined the AN Post-Sean Kelly Team for 2010 making the move from the now defunct Halfords Bikehut squad.
"I was ecstatic with it, to be honest," he said.
"My team manager Keith Lambert put in a good word for me, and the AN Post manager phoned me one morning before I went out on a ride. He said he'd seen me in the Ras and the Tour of Ireland and offered me a contract."
After leaving the ODP programme at the end of 2008, McNally was arguably the best espoir on the British scene this season.
He scored several top tens in Premier Calendar races, including third at the Beaumont Trophy and sixth in the Lincoln GP.
A past European junior team pursuit champion on the track, McNally also claimed fourteenth and best young rider at the FBD Insurance Ras in Ireland.
The Liverpudlian will be based in Belgium, joining the likes of veteran Nico Eeckhout, recently-naturalised Irishman Matt Brammeier, David O'Loughlin and Paidi O'Brien on the 2010 team roster.
"AN Post are in some big races and I want to show people what I can do. I'm just going to see how it goes, hopefully it will lead to bigger things," McNally commented.
Above right: McNally will be heading to the continent next year
BAXTER OPTIMISTIC AHEAD OF TRACK DEBUT

Alain Baxter, a former Olympic skiier, is optimistic ahead of his cycling debut at this weekend's Revolution track meeting at the Manchester velodrome.
Baxter, who was controversially stripped of his bronze medal after the 2002 Olympics following a positive test, will turn his hand to track cycling as of this weekend hoping to eventually compete in the Commonwealth Games next year in Delhi.
"I'm excited about getting a time down," said Baxter. "I've done three training sessions at Manchester with the rest of it at Meadowbank so it's pretty hard to compare my times.
"I'm just going to go as hard as I can and see what time I get," he added.
Baxter has benefited from training advice from close friend and rival come the weekend, Scottish sprint legend Craig Maclean.
"Craig's been great, giving me pointers," he explained. "[But] at the moment I just want to set a time and see how things progress and see if I can have a crack at going for the Commonwealth Games".
For more information and for tickets, see www.cyclingrevolution.com
BOYS ON FILM
If you're stuck for something to do, why not take a moment to watch the following videos that caught our eye recently:
Mark Cavendish and Brian Holm hang out in Sir Paul Smith's Covent Garden office and shoot the breeze with the clothes designer and cycling fan. Look out for Smith's no-handed track stand on his trusty Mercian. A class act. HERE
One lap to go at Koksijde and eight riders are still in contention on a course that normally blows the race apart. Who's got the legs to take on the mighty Sven Nys? HERE
National champion Jody Crawforth gives BBC Breakfast reporter Mike Bushell a crash course in the mucky world of cyclo-cross. The man from the Beeb has much to learn. HERE
BIKING FLASHER ON THE LOOSE
Metropolitan Police are seeking a naked cyclist in west London after several women joggers reported being flashed by the pest whilst running on the Thames towpath in Barnes.
The Press Association reported complaints to police from three women over the summer but a series of sightings in recent weeks has increased concern.
The cyclist, who is usually naked or naked from the waist down, is described as being white and aged about 30.
HUNT TO REMAIN WITH CERVELO
Jeremy Hunt will remain with the Cervélo team next year, confirmed a spokesman for the team today.
Hunt had a strong year, winning a stage of the Tour of Denmark and placing third at Kuurne-Brussels-Kuurne.
CRAWFORTH BOUNCES BACK TO TAKE WIN
Jody Crawforth made the trip to Belgium for the Koksijde World Cup, but faded towards the end of the race to eventually finish 40th.
Intent not to write the weekend off, the national cyclo-cross champion returned the next day to ride - and win - a B league race in Drongen.
Though the race for 'elites without contract' may have been lacking of many of the top names, who were in Holland for the Super Prestige race on Sunday, Crawforth rode well to take the win by an impressive 38 seconds.
Thank you for reading 20 articles this month* Join now for unlimited access
Enjoy your first month for just £1 / $1 / €1
*Read 5 free articles per month without a subscription
Join now for unlimited access
Try first month for just £1 / $1 / €1