MENCHOV DENIES ALL INVOLVEMENT WITH AUSTRIAN LAB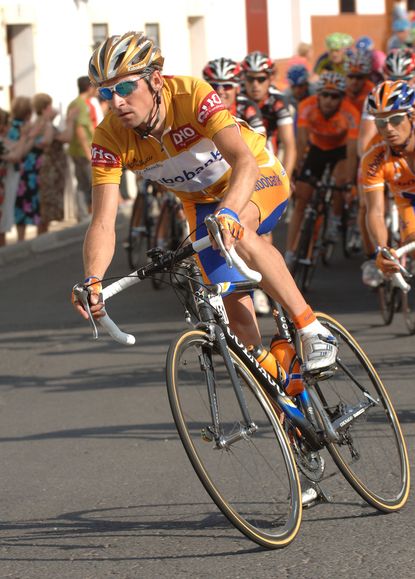 Double Tour of Spain winner Denis Menchov has told the Spanish media that he has no connections whatsoever with the Austrian laboratory ?Humanplasma?.
The Rabobank leader was named by German TV channel ARD as a possible client for the lab. in Vienna, where ARD claim that blood transfusion operations were carried out, mostly on un-named top skiiers and biathletes.
But Menchov - like his former Rabobank team-mates Michael Rasmussen and Michael Boogerd, as well as retired pro Georg Totschnig - has categorically denied all knowledge of the lab.
?It?s the first time I?ve even heard of it,? Menchov was quoted in the Spanish media as saying. ?I didn?t even know it existed. It?s just one of those many rumours going around in cycling.?
?A time comes when nothing surprises you any more,? Menchov added. ?We?re getting used to these sorts of accusations, however unpleasant they may be.?
Whilst the German Skiing Federation has announced that it will be taking ARD to court over the accusations, Menchov has said that he prefers to ?let the team do the talking. The news has only just come out and we have to think hard about what we do.?
Thank you for reading 20 articles this month* Join now for unlimited access
Enjoy your first month for just £1 / $1 / €1
*Read 5 free articles per month without a subscription
Join now for unlimited access
Try first month for just £1 / $1 / €1