MIXED BLESSINGS FOR BRITS ON DAY THREE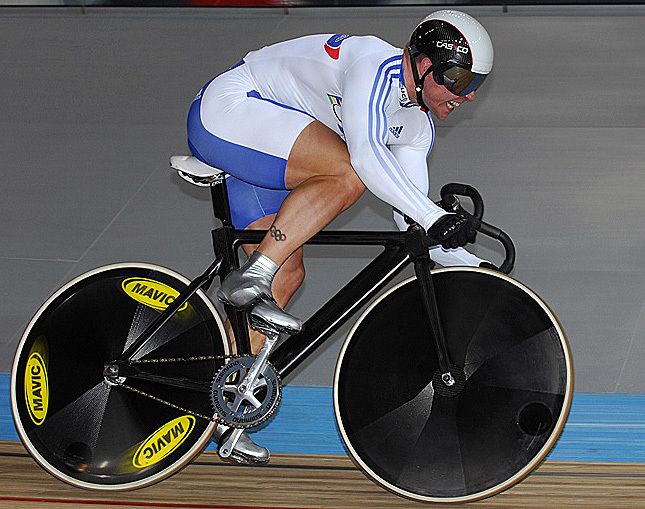 Saturday morning ended in a subdued tone for the British team after Chris Newton surprisingly failed to qualify for the points race. Earlier on, Victoria Pendleton made sure of at least a silver medal in the women's sprint as she cruised through to the final. Her speed and tactical awareness saw her dispatch Cuban Lisandra Guerra Rodriguez in two rounds.
Male sprinters Craig MacLean and Ross Edgar are also looking good in the men's sprint but unfortunately they meet each other in the quarter finals. Edgar had already put out team mate Matt Crampton before beating Spaniard José Antonio Raimondez Escuredo in front of a partisan crowd. MacLean, silver medalist last year, beat Michael Seidenbecher and then Arnaud Tournant of France to progress to the quarter finals.
Track endurance rider Chris Newton never looked to be in the points race as he scrabbled for points while several other riders took laps as the bunch stalled. He didn't look his usual self, being comfortably beaten in the sprints he did contest. This is a double blow for Newton who was previously edged out of the team pursuit team.
BMX, and now track, champion Shanaze Reade is back on track this afternoon for her first ever attempt at a 500m time trial. According to Performance Director Dave Brailsford, she's never ridden one before, and, although nothing is expected, the team is excited about what she can do.
The women's scratch race will also be decided tonight with another young rider, Katie Curtis, making her debut at this level.