MP backs calls for Reading velodrome repairs
Palmer Park Velodrome requires repairs to the track and barriers, with Rob Wilson MP joining Reading Velodrome Racing and Palmer Park Velo in lobbying the council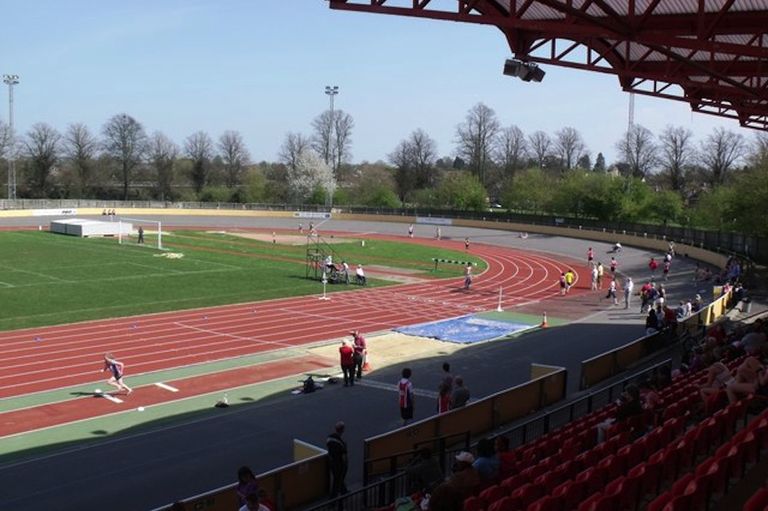 Reading East MP Rob Wilson has joined two of the town's cycling clubs to lobby Reading Borough Council to carry out repairs at the Palmer Park Velodrome.
The 459-metre track has fallen into disrepair, with cracks in the surface and damage to the barriers around the track, although the council previously said work was not required after an inspection was carried out.
Both Reading Velodrome Racing and Palmer Park Velo youth cycling club use the facility and have carried out repairs at their own expense over recent years, according to Get Reading.
Mr Wilson told the news website that whenever RBC has been pressed into action, the bare minimum has been done.
"Sadly this has so often been the case with much-needed community facilities across the borough," he said.
"Thankfully Palmer Park Velo and Reading Velodrome Racing clubs have undertaken personally to complete the necessary remedial work. This has patched-up the track sufficiently to allow cyclists to continue to enjoy what is clearly a much-enjoyed facility.
"This is not a long-term solution however and in order to ensure the future of the track and the clubs that rely on it, urgent action is required from RBC."
Council spokesman Oscar Mortali insists the authority is keen to work with the clubs to ensure the sport continues in the town, and that work to the track and surroundings will soon commence.
"The council carries out inspections of the Palmer Park track regularly and before the summer, an inspection found that work was not required," he said.
"Parts of the track surface have deteriorated however and the council only recently agreed the scope of the repair works with the cycling club, as part of its ongoing contact with track users.
"Work is also in hand to undertake repairs to the barriers around the track which will be followed by further work around the outside of the track which will make a significant difference."
Source: Get Reading
Cyclist suffers cuts, bruises and muscle injuries as taxi driver pulls out of side road into him
Riders from Orica-GreenEdge succumb (or not) to the hypnotic powers of Isaac Lomman