Toddlers on mountain bike trails prove that bikes are brilliant (video)
Toddlers show their excellent off-road skills on their balance bikes in Commencal Bikes video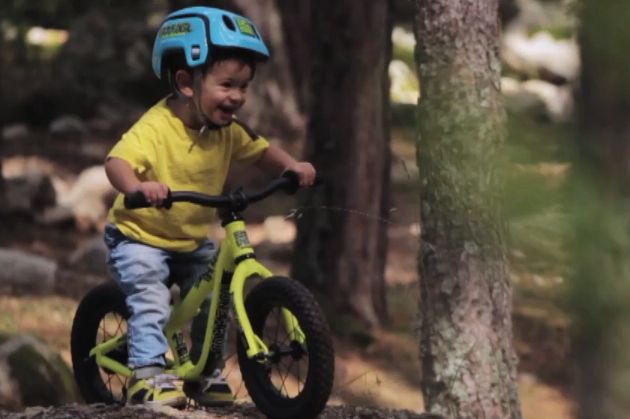 You've seen the under-sixes race cyclocross in Belfast, but now an even younger pair have shown off their awesome off-road bike skills in this video, and they don't even have brakes or pedals.
Both two-years-old, the video shows the pair of tots taking in a few jumps as well as a couple of seesaws on their balance bikes, before doing what most two-year-olds would probably love doing; tucking into a bit of chocolate and feeding the goats.
The video was made by mountain bike brand Commencal, who made it to promote their new 2015 Ramones 12 balance bike and was shot in Engolasters, Andorra, which is a popular area for mountain biking.
If this doesn't brighten up your Monday, then we don't know what will.
More cycling videos
This video from the UCI shows some of the more niche disciplines under the governing body's umbrella
Stunt rider Danny MacAskill's latest challenge involved a five-metre loop-the-loop on a barge in the Thames.