New East Lancashire cycle circuit takes shape
Steven Burke Sports Hub facility includes tarmac road race circuit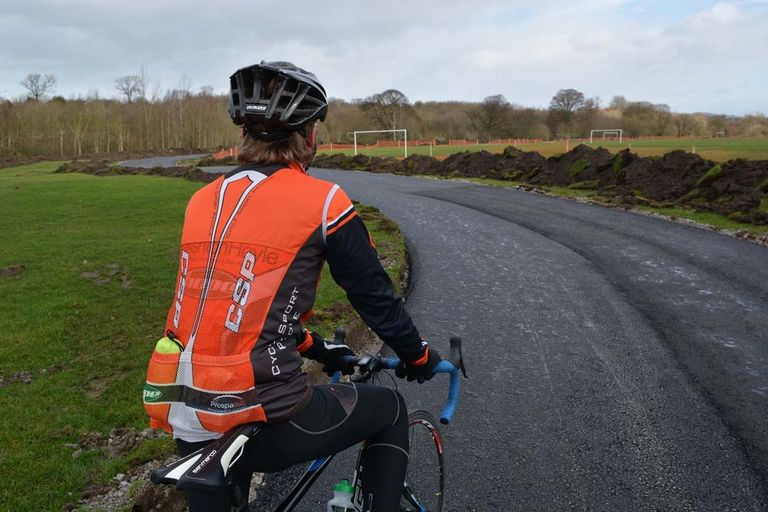 (Image credit: Rick Robson)
Words and photos: Rick Robson
The Steven Burke Sports Hub facility near Colne, East Lancashire is rapidly taking shape.
With less than 100 metres left of base course tarmac to be laid, the circuit will provide a hub
for the thriving local cycling scene.
The project is a true 'DIY' cycling facility; Cycle Sport Pendle wanted a circuit for Go Ride, club sessions and races. They approached Pendle Borough Council about utilising the site next to the M65 motorway. Cycle Sport Pendle and Pendle Borough Council formed the Cycling Development Pendle Partnership to oversee the project.
The project is mainly funded by Pendle Borough Council and Sport England's 'Inspired' fund. The Lancashire Environment fund and British Cycling have also added funds to the project.
Cycling Development Pendle Partnership chairman, Peter Boast commented: "It's absolutely great to see the progress of the site, the top coat of tarmac is due later this month. It will be brilliant to see local schools and cycling clubs using the facility as well as casual riders and racing. Its an exciting course both for riders and spectators."
Sporting England funding approved for Steven Burke Sports Hub facility