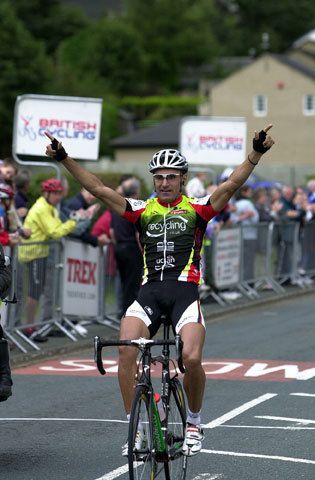 Kristian House is on the verge of signing for an established Professional Continental team. The former Recycling.co.uk rider has a verbal agreement with the team, although he didn't want to announce the name before he'd put pen to paper.
House won the final stage of the Tour of Southland in New Zealand last Saturday (November 11) to cap an impressive season. The Kent-born rider has been racing since the Tour of Langkawi at the beginning of February, won the Irish Ras in May and the Premier Calendar series overall, "they're getting a bargain," Recycling.co.uk team manager John Herety said.
House had been in contact with several teams, although Recycling.co.uk had kept a spot open for him in case he failed to finalise a deal. He now becomes the fifth rider to move on from the British team as they look to focus on U23 riders next year, with Chris Newton (who also recieved offers from Pro teams) leading them.
"It's absulotely superb, we wanted all our riders to move on to better teams, so it's great news," Herety added.
House is now in Australia where he will remain for the majority of the winter, returning when his new team needs him.
Thank you for reading 5 articles this month* Join now for unlimited access
Enjoy your first month for just £1 / $1 / €1
*Read 5 free articles per month without a subscription
Join now for unlimited access
Try first month for just £1 / $1 / €1