New women's development team to race across UK and Europe
Sun Sport Velo, mainly made up of teenage riders, will race in the Women Road Series and also on the Continent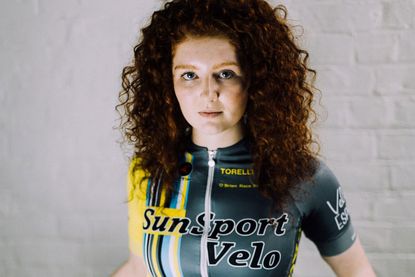 A new women's development team has been set up for the 2016 season, with plans to race in the UK and Europe.
Sun Sport Velo is a joint partnership between Sun Sport Coaching and Velo Espresso, the latter a cycling café in Altrincham.
The team currently has five riders, four of whom are first or second year juniors, spearheaded by national under-16 cyclo-cross champion Sophie Thackray.
Jane Hellewell, Maddy Scott and Grace Rogerson are the other teenage riders, with Australian Anouska Edwards, a British Cycling physiotherapist, the team's oldest rider, at 36; a sixth rider is to join the team soon.
>>> Ford signs up to sponsor new UK domestic women's team headed by Nikki Juniper
Their race calendar will predominantly be in the UK, competing in the Women Road Series, across the north-west and at the track league at Manchester velodrome.
There are also plans to race in Holland, Belgium and Ireland, notably the An Post Rás na mBan, the five-day stage race in County Kilkenny (September 7-11).
"It's a long term venture," team manager Tony Orrell told Cycling Weekly. "There's no pressure on the riders. We want to put them in an environment where they will flourish.
"The big growth area is women's racing and we identified that there was support for a north west team."
Thank you for reading 10 articles this month* Join now for unlimited access
Enjoy your first month for just £1 / $1 / €1
*Read 5 free articles per month without a subscription
Join now for unlimited access
Try first month for just £1 / $1 / €1