NEXT FRENCH TOUR WINNER 'NOT BORN YET', SAYS JEAN BOBET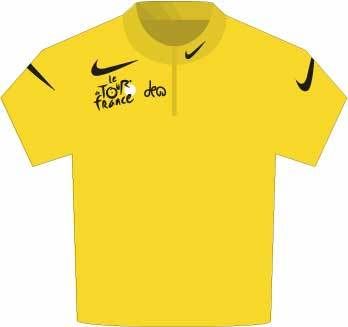 ?The Frenchman who next wins the Tour de France is not born yet!? declared French 1950s star, Jean Bobet to an appreciative audience at the Pedal Club luncheon in London last week.
This frank admission to the question put by Cycling Weekly ? it is 28 years since Bernard Hinault won his fifth Tour - was the self-deprecating response the Pedal Club appreciated. Especially so because Jean, winner of the 1955 Paris-Nice, is the brother of the more famous Louison ? France?s first triple winner of the Tour.
Jean, who was accompanied by his wife, Madeleine, was publicising the launch of his recently translated book, ?Jean Bobet ? Tomorrow we ride?. This is what the brothers would say to each other when arranging to meet. It is another cycling gem published by Mousehold Press and Sport and Publicity.
An Anglophile, Jean Bobet studied at Aberdeen University until urged by his brother to return to France to turn professional, to support him in his quest.
When he retired in 1959, after seven years as a pro, Jean became a sports journalist.
At last week?s lunch, Bobet raised more laughs at is own expense when praising the book?s translater Adam Berry.
?I discovered he had also written a book called ?Tomorrow, we Ride?, which was much better than mine.?
It tells of how the two Bretons became household names in France, with Louison?s star destined to shine the brightest in the post-war era of great champions.
An inspiring read, and not just for reminding us what a great rider his brother became, but for bringing alive the great races and characters of the day, at a time when Europe was in need of heroes, as people emerged from the dark days of conflict
Bobet expresses so beautifully the gift cycling so often presents us with - those unexpected moments of euphoria. We call them ?Float days?. Jean, with a touch more eloquence, describes them as ?la voluptuous pleasure - a combination of speed and ease, force and grace.?
Tomorrow, we ride, by Jean Bobet
Published by Mousehold Press and Sport and Publicity.
£12.95. plus £1.50 p&p.
Enquiries: Sport and Publicity, 75 Fitzjohns Avenue, Hampstead, London NW3 6PD. www.sport&publicity.co.uk.
Mick Clark, 07809 148568.
Thank you for reading 10 articles this month* Join now for unlimited access
Enjoy your first month for just £1 / $1 / €1
*Read 5 free articles per month without a subscription
Join now for unlimited access
Try first month for just £1 / $1 / €1
Keith Bingham joined the Cycling Weekly team in the summer of 1971, and retired in 2011. During his time, he covered numerous Tours de France, Milk Races and everything in-between. He was well known for his long-running 'Bikewatch' column, and played a pivotal role in fighting for the future of once at-threat cycling venues such as Hog Hill and Herne Hill Velodrome.