NICOLE COOKE CELEBRATES BIRTHDAY ON TOP OF THE WORLD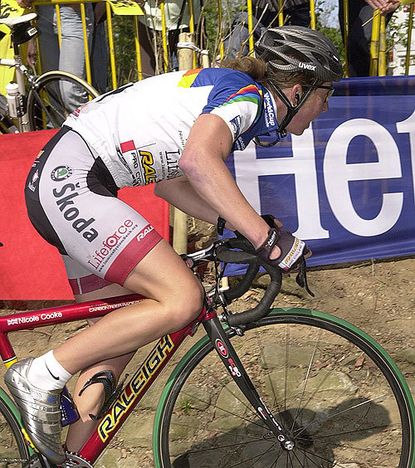 Nicole Cooke unsurprisingly extended her lead at the top of the UCI world rankings this spring, and now sits a huge 576 points clear of world champion Marianne Vos of Holland.
Her lead in the rankings, that was updated on April 10, two days after the Tour of Flanders, comes as no surprise after five wins from ten races this year, but is still a nice birthday present.
Cooke turns 24 today (Friday 13) but has little time to celebrate with the Ronde Van Drenthe tomorrow. The race in the north of the Netherlands is the third round of nine in the UCI women?s world cup, and after winning the first two rounds, Cooke will once again be heavily marked throughout the 140km race.
Cooke became the first British road rider to top the world rankings last July after wins in the women?s Tour de France and Thüringen Rundfahrt in Germany. In 2007 she has already taken wins in the Geelong Tour, the Geelong world cup race, Trofeo Alfredo Binda, Trofeo Costa Etrusca and, last weekend, the women?s Tour of Flanders.
Cooke now has a total of 1354 points, putting daylight between her and Vos of Holland who has 778 points. Cooke?s other rivals are even further behind with Susanne Ljungskog of Sweden third with 752 points, and Germany?s Judith Arndt fourth with 670 points.
There will be a report from the women's race on www.cyclingweekly.com immediately after the finish on Saturday.
Thank you for reading 20 articles this month* Join now for unlimited access
Enjoy your first month for just £1 / $1 / €1
*Read 5 free articles per month without a subscription
Join now for unlimited access
Try first month for just £1 / $1 / €1