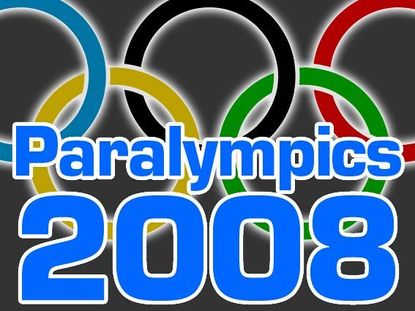 Great Britain?s track cyclists are untouchable at the moment, with Britain?s paralympic cyclists taking four more golds to add to the ever increasing British medal-haul from Beijing.
MEN?S INDIVIDUAL PURSUIT
Darrren Kenny got the GB team off to a flying start, smashing his own world record in the individual pursuit and catching his rival, Yong Sik Jin from Korea. Qualifying 22 seconds ahead of the Korean for the final, Kenny was already twenty seconds ahead after the first kilometre and executed the catch soon after.
Results:
1.Darren Kenny (GBR)
2.Yong Sik Jin (KOR)
3.Jean Quevillon (CAN)
MEN?S 1KM TIME TRIAL
Meanwhile, Simon Richardson took a gold in the 1km time trial and a new world record in the process. Speaking to the BBC, Richardson admitted that he had no intention of winning the event and was only using it as preparation for the 3km event!
Results:
1.Simon Richardson (GBR)
2.Masaki Fujita (JAP)
3.Greg Ball (AUS)
WOMEN?S TANDEM 1KM TIME TRIAL
British pairing Aileen McGlynn and Ellen Hunter took the women?s tandem 1km time trial ahead of a flying Australian duo, taking one second off their own world record set in Manchester in 2006. The pair recorded a personal best for the first lap, auguring well for their world record-breaking performance.
Results:
1.Great Britain
2.Australia
3.Austria
MEN?S TANDEM 1KM TIME TRIAL
Anthony Kappes and Barney Storey took Britain?s third cycling medal on the second day of the games, fending off the Australians in the final. It was an impressive ride from the duo, especially as they were only three tenths of a second ahead of the Australian pair heading into the final lap.
Results:
1.Great Britain
2.Australia
Stay tuned for more results as the Games progress.
Thank you for reading 20 articles this month* Join now for unlimited access
Enjoy your first month for just £1 / $1 / €1
*Read 5 free articles per month without a subscription
Join now for unlimited access
Try first month for just £1 / $1 / €1