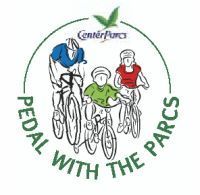 This July sees the launch of Pedal with the Parcs, a national cycling event hosted by Center Parcs which has been created to raise money for SPARKS, a children's medical research charity, and the National Byway Trust.
The event will be held over four consecutive weekends. Each event will consist of a 10-mile Fun Ride and 50 mile Challenge Ride. All applicants pay an entry fee to participate and will be challenged to raise sponsorship for the event charities.
Ride 1: Whinfell Forest ? July 23
Ride 2: Longleat Forest ? July 30
Ride 3: Elveden Forest ? August 6
Ride 4: Sherwood Forest ? August 13
In addition, multiple champion Mick Ives leads a team of six, which includes sporting celebrities and cycling professionals, on a 750 mile cycling challenge which involves riding each one of the Challenge Rides plus the journey in between over the three weeks.
For entry details, go to www.pedalwiththeparcs.co.uk
Thank you for reading 20 articles this month* Join now for unlimited access
Enjoy your first month for just £1 / $1 / €1
*Read 5 free articles per month without a subscription
Join now for unlimited access
Try first month for just £1 / $1 / €1