Peter Sagan shows off his new black shorts and updated world champion's kit
Peter Sagan has ditched the white shorts in favour of some black ones as he models his all-new world champion's kit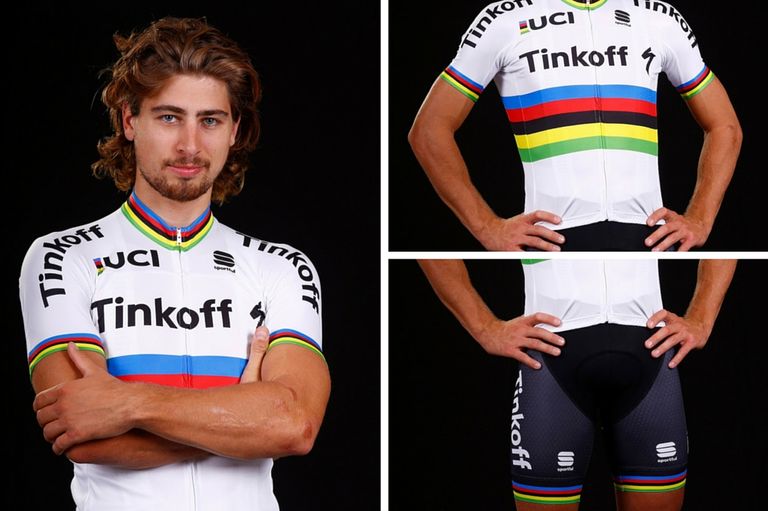 It looks as though Peter Sagan got his Christmas wish, to be able to wear black shorts with his world champion's kit, with the Slovakian rider also sporting a redesigned jersey.
UCI rules state that the world champion is entitled to wear his team's shorts, or else white ones to accompany his rainbow jersey. Sagan opted for the all-white look the team's yellow and blue shorts.
And although Tinkoff's 2016 shorts are now a kind of blue/grey combination, Sagan appears to have received special dispensation to wear black shorts, and looks all the better for it.
With the departure of Saxo Bank as a title sponsor, the team had to work with kit manufacturers Sportful to produce a brand new rainbow jersey, which looks pretty good with Tinkoff's black writing.
Sagan will start his season at the Tour de San Luis before reportedly going to recce the Olympic Games road race route in Rio de Janeiro, according to La Gazzetta dello Sport.