PIEPOLI LATEST CERA POSITIVE AT THE TOUR DE FRANCE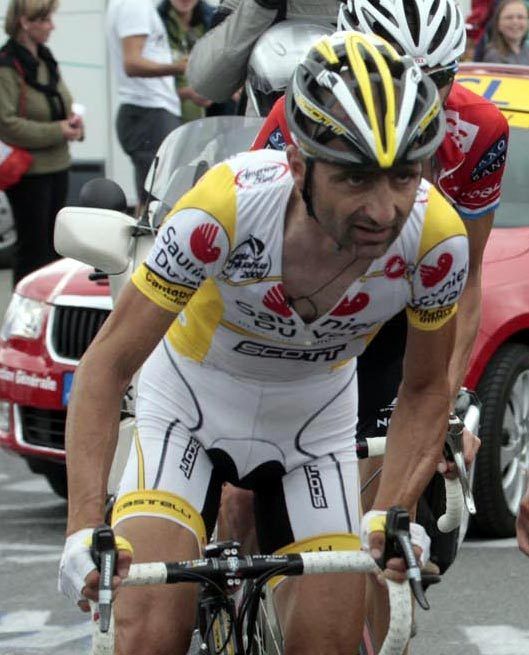 The Italian Olympic Committee has confirmed that Leonardo Piepoli twice tested positive during this year?s Tour de France.
A short statement on the Comitato Olimpico Nazionale Italiano (CONI) website on Monday afternoon said Piepoli had been formally summoned for questioning on Friday October 10 regarding a double positive from the Tour.
Pierre Bordry, the head of the French Anti-Doping Agency confirmed that Piepoli tested positive. According to l'Equipe newspaper, Stefan Schumacher, Piepoli and Riccardo Ricco all tested positive for CERA, the third generation form of EPO in two blood tests during the Tour de France.
According the CONI note, Piepoli's positive tests were from samples taken on July 4, the day before the Tour de France started in Brest, and on the first rest day in Pau on July 15. Piepoli won stage 10 on July 14 but did not undergo a blood test on that day. The CONI website does not say what doping product Piepoli was found positive for but the dates of the tests coincide with the dates recently indicated as the dates blood samples were taken by the French Anti-Doping Agency.
Unlike his disgraced former team mate Riccardo Ricco, Piepoli did not test positive for CERA in urine tests but fled the Tour de France when Ricco was arrested. Both riders were subsequently sacked by their Saunier Duval team.
French newspaper Equipe claims that Piepoli, Schumacher and Ricco are the first three riders to be confirmed positive using the new blood tests for CERA. The French newspaper has speculated that at least 10 riders from the Tour de France are under scrutiny because of suspicious urine results in CERA tests. Other names could be announced positive in the next few days.
More later
RELATED LINKS
Tour de France Cera test results set to emerge
Ricco banned for two years
McQuaid reveals how the UCI caught Sella
Ricco admits taking EPO before Tour de France
New drugs emerge
Saunier Duval sack Ricco and Piepoli