PREBBLE HALTS BARKER'S WINNING RUN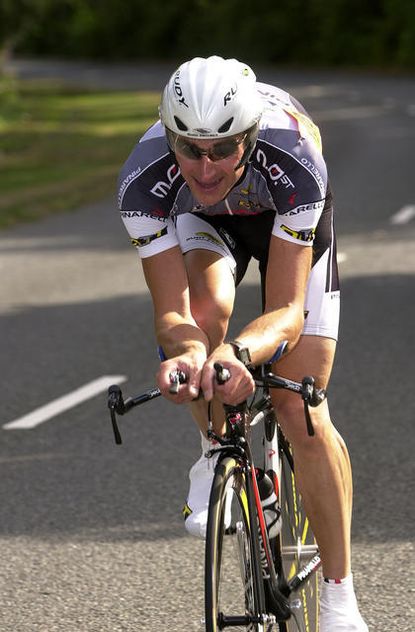 RICHARD Prebble, a former national champion at every distance from 10 to 100 miles, produced the best close-season form to win Farnborough and Camberley CC?s Christmas 10-mile time trial on the Bentley bypass in Hampshire today.
The Pinarello RT rider, with a 19-53 to his credit on the same course last June, clocked 21-12 to pip the promoting club?s Nick Bowdler by just two seconds.
Sam Barker (API Metrow), the event record holder and winner of the last four editions of what was previously the Border CA event, was relegated to third place in 21-26.
Jon Surtees (Cherry Valley RT), also chasing a fifth consecutive victory, was pushed back to fourth place in Manchester and District TTA?s Christmas ?10? on the Byley course in Cheshire in his first competitive outing since an accident which wrecked the second half of his 2006 season.
Tristan Barnes (Will?s Wheels CC) was a surprise winner in 23-40 ahead of David Crawley (Wrexham RC) and Paul Warriner (Rossindale RC).
Mike Harris (Northumbria Police CC), the winner in 2004, regained the top spot in Barnesbury CC?s 10-mile event at Cramlington, Northumberland, his 21-45 giving him the verdict by 32 seconds from Neil Payton (Team Swift).
Thank you for reading 20 articles this month* Join now for unlimited access
Enjoy your first month for just £1 / $1 / €1
*Read 5 free articles per month without a subscription
Join now for unlimited access
Try first month for just £1 / $1 / €1