PREPARE FOR MEGA CHALLENGE AND CUMBRIAN KILLER AT LLOYDY'S TRAINING CAMP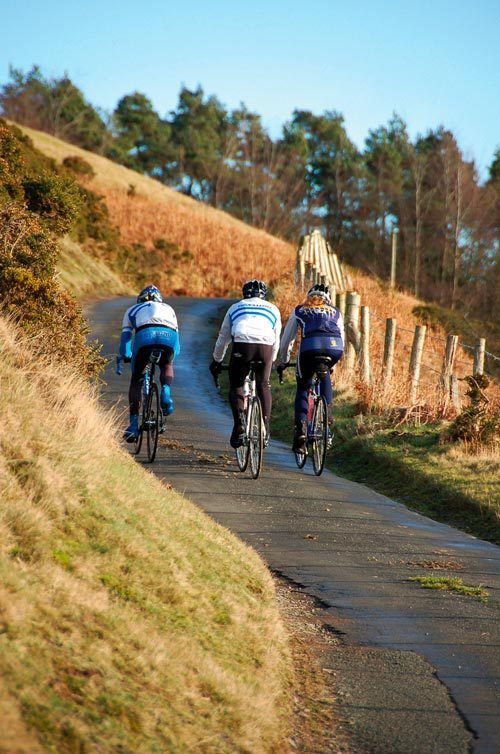 The leg-breaking Dave Lloyd Mega Challenge sportive in North Wales introduced last summer will have a cousin, the Dave Lloyd Cumbrian Killer, in 2009.
Both rides are considered so tough, entrants are invited to prepare at a five-day Welsh training camp to in April!
The Mega Challenge in North Wales on June 21 offers entrants a choice of three distances, 70, 100 or 150 miles, the latter with 6000 metres of climbing over some the steepest and most spectacular mountains in Wales. They include the Bwlchy Groes, famous for stalling press cars in the Milk Race!
The rides start and finish on an unclassified road which rises like a wall above Ruthin and is known locally as the Old Bwlch. The hairpin part way up has undone many a rider.
The Cumbrian jaunt on September 20 will cover 100 miles in the Lake District ? England?s ?Switzerland?. Riders will ascend ? or try to - the awesome Hardknott and Wrynose passes. They will also ride ?The Struggle?, adjacent to the one-in-four Kirkstone Pass which is a breeze by comparison.
Plus there are numerous other hard climbs to deal with, all adding up to 5000 metres of climbing! Recommended bottom gear: 39x26.
Interested?
Then you better check in for The Dave Lloyd Prep Camp, a five-day leg loosener and pep talk based in Ruthin, a valley town close to some of the climbs to be encountered in the Mega.
Email: dave@davelloydcoaching.com
RELATED LINKS
Rides: North Wales with Dave Lloyd and friends
CW's Dummies' Guide to Cyclo-Sportives